Rancho Santa Margarita Headshot & Portrait Photographer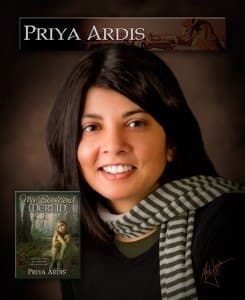 You can't go wrong with hiring Orange County Headshot for your next professional headshot session. We use only the highest quality camera bodies, lenses, and equipment to ensure that the photos we take are aesthetically pleasing and extremely professional. We proudly serve all of Rancho Santa Margarita, including the Dove Canyon, Coto de Caza, and Robinson Ranch areas.
Rancho Santa Margarita Headshot Photography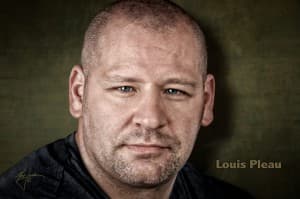 Our Rancho Santa Margarita photographer offers a variety of high quality and affordable headshot photography packages. While amateur photography is on the rise, thanks to mid-range, prosumer cameras, don't trust just anyone for your headshot photos. Professional headshots should be considered an investment in your career. We feel that only a professional photographer with high-quality equipment and years of experience will be able to capture the best "you" and provide you with the best type of headshot for your needs.
Rancho Santa Margarita Portrait Photography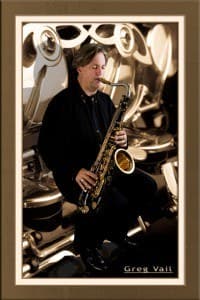 Are you looking for a photo shoot that's a little less formal, and way more fun and creative? We offer studio and outdoor, on location portrait sessions, where we utilize props and natural scenery and lighting to create beautiful portraits that really reflect our clients' styles and personalities. For more creative photo sessions, we like to consult with clients ahead of time to listen to their ideas and plan out the photo shoot.
Zip Codes We Provide Photography in Rancho Santa Margarita, CA:
92668, 92679
What People Are Saying in Rancho Santa Margarita, CA
---
Mark Jordan of Orange County Headshots is by and far the best portrait photographer

While writing for the photo industry, I had the pleasure of working with the finest photographers in Southern California. Each had their own specialty. None were the best at everything. Portraits, architecture, sports, candids, etc, each required time and practice to develop an expertise, and I had [...]

---



Mark was absolutely phenomenal

Mark was absolutely phenomenal and making me look good and professional in a very short turnaround time. I would highly recommend him to any professional looking for a portrait, headshot, or even a product shot. He is outstanding, and very reasonable.

---



I highly recommend working with Mark!

I've worked with plenty of photographers in the past. All very professional with quality results. Mark takes photography to another level. Not only was I able to have my session scheduled same day, I received my final digital copies ready to use within 24 hours after selecting my image. Great turn [...]

---



Mark is a true professional

Mark is a true professional. From the moment I entered his studio, he made me feel very comfortable and relaxed, which for a photo sitting was very appreciative. The end result was a tough choice as he was able to produce multiple extremely high quality images to choose from.At the end of the da [...]

---



Fantastic photographer

Fantastic photographer for professional &/or family photos. Experienced, knowledgeable & works quickly! So worth the money & time!

---



Mark Jordan is the go to photographer for professional headshots

Mark Jordan is the go to photographer for professional headshots. He creates an atmosphere of comfort that allows you to have the best experience. The results are stellar. I was provided with several images to select from. HIs service and follow up are excellent.

---



I could not be happier

Mark was an absolute pleasure to work with. He had everything ready and planned out before I arrived, and he knew all the tricks to making me look my best and to put me at ease. I was in and out in 20 minutes with a headshot that far exceeded my expectations. I could not be happier with the experience or the result.

---



Mark Jordan provides a relaxed atmosphere

Admit it: everyone hates to have their picture taken and everybody hates to see their picture. I'm no different.Whenever I do have to get an updated photograph, the service, quality of image, and follow up work done by Mark Jordan is without peer. Mark Jordan provides a relaxed atmosphere to w [...]

---



He truly is an artist

I can honestly say I have never met a more professional and gifted photographer like Mark. He truly is an artist when it comes to taking photographs. His pictures that he took of me more than met my expectations. He really has a gift and I would highly recommend him to anyone looking to have professional photographs done.

---



His use of light is the hallmark of a great photographer

I have had the pleasure of working with some of the best photographers in the United States. Working as creative director with a major photographic equipment manufacturer, I directed photo shoots of all types: Portraiture, architectural, action, special effects, wildlife, scenic, etc. Mark ranks amo [...]

---



Mark has such a great eye for

Mark has such a great eye for photography. I am always impressed by the richness and depth of his work, and his amazing creativity. He runs his business with great integrity and is easy to work with.

---



Great Results - Expert - High Integrity

Mark Jordan has consistently delivered his service on time, within an agreed upon cost and with exceptional communication as to status and delivery dates. The results have always been exceptional to the degree that in every instance we are surprised at the high artistic quality, fit and finish we re [...]

---



What a tremendous guy!

What a tremendous guy! Mark took numerous pictures for our graduating daughter and we are very impressed with the quality of the work. Mark was extremely flexible with our schedule throughout the entire process. The finished product is outstanding. When I need professional level portraits, I will pick Mark.

---



Thank you Mark & Kari, you are fabulous!

About the only concern we had about relocating to California was leaving our family portrait photographer. She had captured our family's most treasured memories for nearly 20 years.After moving here last September we asked anyone if they knew of a good photographer. We told everyone we were sp [...]

---



If you are looking for a professional Rancho Santa Margarita photographer, please call 949-713-4050 or complete our online request form.