About Orange County Headshots
Orange County Headshots Photographer Mark Jordan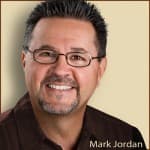 Hello – thank you for dropping by.
I am Mark Jordan, the owner and principal photographer at Orange County Headshots in Rancho Santa Margarita. We have been the go-to Orange County photography professional since 1981.
The most common question people as me is, "Mark, what sets your work apart from other headshot photographers?" Though there are several differences, I think probably the most significant distinction is an intuitive knack for capturing genuine expression – simply and comfortably. Whether I'm photographing a family or creating a headshot, my clients tell me they are amazed not only at the extent I'll go to elicit something special about them, but how I make it "fun" and "painless." I think what they sense is that I am just as passionate about them as I am about my photography.
As to my credentials, besides being a leading Orange County Headshots photographer, I'm one of a handful of artists, worldwide, to have been inducted as a permanent exhibitor into the International Photography Hall of Fame and Museum. Should you ever visit the museum, please go to the main hall where my photo-recreation of Georges Seurat's, "La Grande Jatte," is currently on display between Ansel Adams and Edward Steichen.
Not to boast but I am also a Master Photographer, a Photographic Craftsman, and am an invited member of the American Society of Photographers. In addition to being named Orange County Photographer of the Year, I've been a recipient of the prestigious International Loan Collection Award eleven times, and have been recognized by such prominent organizations as KODAK, WINONA, EPCOT (3-time "World's Greatest Photographers" exhibit), FUJI, Professional Photographers of America, Germany and Norway.
More importantly, I think it may be of interest to note that every honor and award that I have earned has come directly from headshot and portrait commissions. That is, while it's customary for photographers to arrange specialized "award sessions" specifically for the critic's eye and national judges, I owe my success to my clients. My work began with kind inquiries of people like you, who have allowed me to have fun and explore. In turn, we keep going strong today because of those who continue to honor me with their trust and lifelong patronage.
Business Photography in Orange County
Besides designing individual headshot portraits, my studio, Orange County Headshots, also designs photographic images for businesses and the arts. A few notables that have commissioned Orange County Headshots include:
Tiffany & Co.
Virgin
Oakley
Bijan
Toyota
Suspended Animation
Crevier Mini Cooper
California Angels
Boston Red Sox
Marriott Hotels
ClubCorp
Honda Corporation
AVCO Financial
Compak Asset Management
Viacom
Harris & Associates
Pacific Mutual
Guaranteed Rate
MGO – Macias, Gini & O'Connell, LLP
City of Rancho Santa Margarita
Coastal Pacific Construction
Security First Corporation
Associated Luxury Hotels International
Association of Orange County Deputy Sheriffs
Meritage Homes
Market Wap
Powderhouse
T&B Planning, Inc.
City of Huntington Beach
SeneGence
US Films
Integrity Wealth Management
Xplore Productions
Devices For Life
Array Skin Therapy
Hitachi Solutions
Clark Construction Group
Blockbuster
Watson Pharmaceuticals
WD Land
R.A. Smith National, Inc.
Predictive Technologies
WNC
Ossur
Knobbe Martens
Element-Y
Franchise Specialty Group
The Henderson Group
Sabra Health Care REIT, Inc.
People Magazine
City Of Irvine
Homeword
New You Magazine
Der Spiegel
SunUp Group
Highridge Provender
Centennial Mortgage
Accounting Principals
Manager Magazin [sic]
Seabourn Luxury Cruises
Sullivan, Ballog & Williams, LLP
Strictly Vacations
GRS Group
Krishnan & Associates
Access Avenue
AKM Consulting Engineers
Bourns International
Gensler & Associates
Orange County Performing Arts Center
Experian
The Actors and Productions of Tony Award winning South Coast Repertory Theater
---
Our Memberships
Mark's Family
I am married to a vivacious, effervescent woman whom I met in 1985 while teaching 4th Grade for Irvine Unified School District. Kari was assigned to my classroom as my student teacher (it's not a saucy as it appears). We were married in 1989, and along the way we managed to create three very independent children (now adults). Kari, as you may have noticed from the correspondence you may have received, is not only my wife, but Studio Manager. Kari also serves as the studio's "master puppeteer," and is my right hand woman at family and children portraits. When we're not perfecting our Orange County Headshots photography, Kari and I can be found around town at any number of local eateries (preferably Hanna's or La Fiesta), at Cinepolis, or Saddleback Church with friends.
---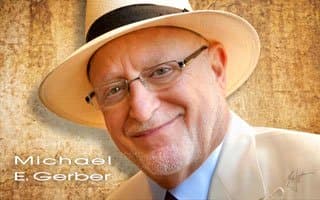 View our Orange County Headshots Portfolio for more professional portrait inspiration.
---
In the meantime, should you have questions regarding any aspect About Orange County Headshots, no concern is too small.
---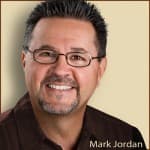 Mark Jordan
Master Craftsman Photographer
American Society of Photographers
International Photography Hall of Fame & Museum
Orange County Photographer of the Year
3-Time Honoree -EPCOT'S World's Greatest Photographers Exhibit
---
When looking for a professional Orange County Headshots Photographer please call 949-713-4050 or complete our online request form.
---
About Orange County Headshots
---