Contact Orange County Headshots
Thank you for requesting to contact us and schedule a headshot session with International Hall of Fame, Master Craftsman Photographer, Mark Jordan.
Please forward us a few days and times that work best for you and we'll contact you promptly.
We'll also forward you helpful preparation information. If you'd also like to contact us by phone beforehand to talk about any aspect of your session, please know that we are happy to spend as much time as you need.
In the meantime, should you any questions, no concern is too small.
Thank you – we look forward to hearing from you soon!
---
---
RESIDENTIAL STUDIO – ORANGE COUNTY HEADSHOTS
HOURS: Monday – Friday, 9:00 – 5:00. Saturday, 10:00 – 2:00.
---
Our intention is to make it as easy as possible to Contact Orange County Headshots. Please use any of the three possible ways to reach us. Thank you!
Address
7 Calle Gazapo
Rancho Santa Margarita, CA 92688
Phone
Studio: 949-713-4050
Email
OrangeCountyHeadshots@cox.net
---
THE PRESS
IMAGES: please make your contact request as detailed as possible. Should you need an image of talent or illustration, please stipulate the specifications so that we can be best prepared. We do require payment in full BEFORE we forward any images.
INTERVIEWS: Please include the nature of the article, the publication name, and anticipated date. Mr. Jordan will respond within 24 hours. If urgent, please call the studio: 949.713.4050.
FELLOW PHOTOGRAPHERS
Mr. Jordan enjoys sharing his craft with young and "old" photographers alike. Please leave a detailed note as to the nature of your contact request to either meet or speak with Mark. We will reply within the week.
LOYD
If inquiring about our LOYD (lunch on your dime) mentoring/consulting program, please inform us, as well as tell us something about yourself and why you'd like to meet with Mark. Please understand we no longer advise local photographers who are in direct competition with our business.
---
In the meantime, should you have questions regarding any aspect of your Contact Orange County Headshots, no concern is too small.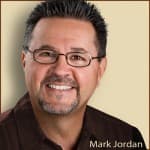 Mark Jordan
Master Craftsman Photographer
American Society of Photographers
International Photography Hall of Fame & Museum
Orange County Photographer of the Year
3-Time Honoree -EPCOT'S World's Greatest Photographers Exhibit
---
When looking for a professional Orange County Headshots Photographer please call 949-713-4050 or complete our online request form.
---
Contact Orange County Headshots