Headshot Package Pricing
FasTrak, All-In-One Pricing
BRIEFLY: universally, every headshot is comprised of 3 Essential Elements:
Our All-In-One, Headshot Package Pricing simply clusters these 3 Essential Elements and offers them in a single, convenient, headshot "package."
If you're like so many with busy schedules and simply require the bottom-line, our FasTrak, Headshot Package Pricing INFOGRAPHIC will get you well on your way quickly. If you prefer more detailed information, we offer it below our infographic.
---
---
Selecting to have your headshot created on-location could not be any easier. Simply inform us what location you're considering and we'll help you plan every detail.
LANDSCAPE $125 – Wilderness Glen, Mission Viejo.
$ 0 – At Our Residential Studio Location.
OFFICE $185 – Your office exterior or one of your choice where you have permission.
SEASCAPE $195 – Aliso Creek, Laguna Beach.
CITY ENVIRONS $295 – Walk & Shoot City Block.
Interior Office location headshot sessions may also necessitate Studio Assembly, which can range from $0 for simple, on-camera bounce flash, to $350 for complex, full studio lighting (or $0 when scheduling ten headshots or more). Please visit our Headshots OnLocation page, or simply ask for an individual on-location quotation.
---
PERSONALIZED HEADSHOT PACKAGES AVAILABLE UPON REQUEST
While the Package Pricing above is for a SINGLE LOOK, we also offer a way for you to add
looks

,

people

, and

exposures

, should the need arise.

Personalized Packages are usually requested when a client has unique headshot needs or they desire to bring along their associates for their headshots session. Should your headshot needs require a Personalized Package, simply let us know and we'll design one just for you: CONTACT MARK JORDAN
---
SERVICES INCLUDED AT ORANGE COUNTY HEADSHOTS
Studio or Location Portrait Sessions, all with Mark Jordan.
Digital Files – we offer Web-ready files, Medium, and High Resolution.
Retouching – 3 Styles from which to choose.
Backgrounds – we offer a wide variety of Studio Backgrounds (colors & patterns), as well as Digitally Crafted Replacements.
Four Size Formats – we prepare for your any website requirement.
Lifetime Guarantee – quality, cropping, tweaking, and storage.
1 – 2 Day Turnaround – depending on the quantity of images and degree of retouching.
Free Web Posting – complimentary posting your image in up to 5 websites.
Online Previewing – select your favorite expression in comfort of your home or office.
Raw File Digital Capture – we use the highest quality possible for unlimited customization.
Preview Ready in 24 Hours – this makes it quicker to have your finished headshot
Headshots On Location – we offer city, beach, office, park and specialty locations.
Background Selection – choose the background design and color suited for your needs.
Reproduction Rights – unrestricted professional use of internet posting.
Expression Review – Mark will personally help you with making the best choice.
Headshot Planning – Mark helps you every step of the way in preparing for your headshot.
---
---
BELOW IS AN EXHAUSTIVE EXPLANATION OF OUR HEADSHOT PACKAGES
While the majority of our headshot clients prefer the bottom-line and will skip over the details offered below, hundreds of clients each year tell us how much they appreciate the time and effort that has gone into preparing comprehensive Headshot Package Pricing information.
As always, should you have ANY questions, no concern is too small. CONTACT US or call 949-713-4050.
---
THE COMPLETE PICTURE
ONE SIZE DOES NOT FIT ALL
Our Headshot pricing is structured around the belief that One Size Does Not Fit All. Whereas the traditional package approach is beneficial for most, it is not for others. Therefore, we offer our clients the advantage of personalizing their package so that it best suits THEIR needs, not ours.
Keeping with our tradition of meeting the needs of every client, we offer our headshot Packages BOTH in All-In-One, FasTrak and Al-La-Carte, Personalized options. Whereas our FasTrak Packages meet the requirements of the vast majority of our clients, we also offer Personalized Packages for those clients who have specialized needs.
Also, please rest assured knowing that whether you choose one of ourAll-In-One, FasTrak Packages, or opt to create an Al-La-Carte, Personalized Package, our pricing is identical across all our options.
To discover how our One Size Does NOT Fit All pricing benefits you the most, we must first consider the three basic elements to the creation of ANY headshot:
1. Session
2. Digital Image
3. Retouching
Each of the three key elements offers choices which are designed to accommodate a wide range of needs. All headshot Package Pricing, therefore, is largely a function of preference and budget.
After familiarizing yourself with the headshot pricing options available, simply select the Session, Digital File and Retouching that you feel best meets your headshot needs.
If you're not sure which purchase approach is best for you, we will be happy to discuss our options with you and help you define your headshot needs. CONTACT US
---
HEADSHOT PACKAGES
THE COMPLETE PICTURE to THE 3 ESSENTIAL ELEMENTS TO ANY HEADSHOT
Thank you for your interest in professional photography services of Orange County Headshots by Mark Jordan Photography. The following information is provided for those who desire to learn every detail of Headshot Packages.
Firstly, ALL headshots are comprised of three essential elements: session, digital file, and retouching. Whether you commission Mark Jordan to create your headshot or another portrait studio, every headshot embodies these three distinct ingredients:
1. Session; 2. Digital Files; 3. Retouching.
We offer headshot PACKAGES both with our FasTrak and Personalized options. Regardless of which approach you prefer, the pricing is exactly the same. FasTrak Packages are All-In-One, assembling the 3 Essential Elements with the addition done for you. Personalized Packages are À La Carte, listing the pricing for each individual component, allowing you to choose what's most relevant for you.
FasTrak Packages are ideal for those whose needs are simple – it provides a Single Session for one look, a digital WEB file, and Express retouching with upgrade options.
Personalized Packages are recommended for those who may need more than one look, multiple digital files, and possibly high-resolution digital files. Should you have specialized needs, we are more than happy to create a Personalized package just for you.
Following are DETAILED DESCRIPTIONS regarding the 3 Elements of any Headshot Packages. Along with the detailed descriptions of our FasTrak, All-In-One pricing, we've also included the À La Carte pricing for Personalized Packages. This way you are able to not only see how your All-In-One Package pricing was derived but can readily discern which approach, All-In-One or À La Carte is best to meet your headshots need.
Should you have any questions along the way, please know that no concern is too small.
---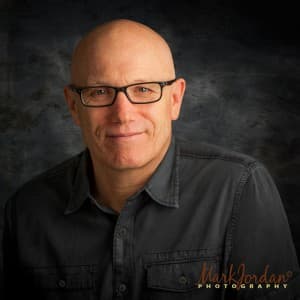 We provide four basic levels of Headshot Session Coverage. Regardless of which coverage best meets your needs, Mark is your personal photographer for all four:
1. SINGLE $50
• By far our most preferred headshot session.
• Ideal for Single Look and One clothing choice.
• 30 Minimum Exposures
• 20 Minute Session
2. DOUBLE $90
• Two clothing changes – unique looks.
• 60 Minimum Exposures
• 30 Minute Session
3. TRIO $125
• Three clothing changes – unique looks.
• 90 Minimum Exposures
• 40 Minute Session
3. QUAD $160
• Four clothing changes – unique looks.
• 120 Minimum Exposures
• 50 Minute Session
---
Should you need a more extensive portfolio, we suggest scheduling a complimentary consultation where we can discuss every detail and determine the best, least expensive approach.
---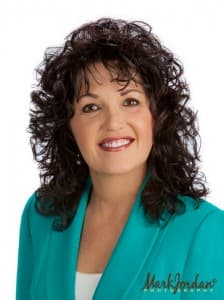 We offer three levels of Digital File Resolution (and one Raw):
1. WEB: $75 • Ideal for web posting – by far our most popular.
• Web Resolution Digital File (72 ppi)
• Rights for unlimited posting on websites and social media.
• Meets the needs of 99.99% of our clients.
2. MRDF: $135
• Medium Resolution Digital File (150 ppi)
• In those instances where an HRDF is too much but a resolution greater than a Web file is needed.
• Unlimited Rights for business applications and social media sites.
3. HRDF: $195*
• High-Resolution Digital File (300 ppi)
• Ideal for brochures and promotional printing.
• Rights for business applications, i.e., brochures, business cards, etc.
• HRDF-PR: $350 – purchase rights for printing of photographs.
4. RAW: $195
• Raw, unprocessed digital image.
• Offered for design professionals who demand in-house production.
*NOTE: since the vast majority of digital needs are for Web use, an HRDF is needless and extravagant. However, in those rare instances where an HDRF is required (e.g. for brochures/printing/editorial), we are happy to forward the HRDF to any designated third party printer/designer at No Charge. As long as the HRDF is not in your possession, there is no charge for using it. In this instance, the only digital purchase needed is a Web File. This No Charge Provision offers unlimited, complimentary usage of your HRDF.
Your completed digital image will be emailed to you directly containing the traditional 5×7 dimension.
We also offer a wide range of Paper Photographs and will provide pricing upon request.
---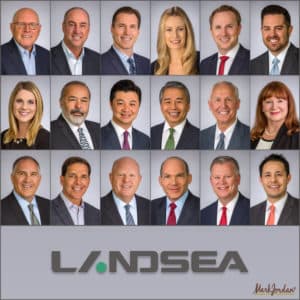 We offer THREE (3) levels of Pre-Post Production – Retouching services. Each level is designed to accommodate a wide range of facial demands and the ultimate objectives of your headshot. Every face requires a degree of retouching.
If you're not familiar with quality retouching and why it is so vital to the success of your headshot portraits, you will benefit from reading one of our blog posts, which is specifically written to answer your questions:
The Art of Retouching:
Part 1
Part 2
Part 3
Part 4
---
Before we begin, it's important to first define the essence of RETOUCHING. To do this, we want to discuss both what retouching IS and what it IS NOT.
Firstly, what people refer to when requested "retouching," is actually a four-pronged function Mark Jordan has coined as PRIMP. In short, PRIMP is the aesthetic modifications invested on your behalf. It is comprised of:
Preparation
Retouching
Image Manipulation
Postproduction
As you can see, the "retouching" portion is just one facet of what we typically think of as "retouching."
The completion of your headshot may require all or a portion of PRIMPING. While all retouching levels include image preparation and post-production adjustments, other levels include either a lesser or more complex retouching and image manipulation.
Please keep in mind that appropriately applied retouching is not intended to alter one's character. The goal is to render the face conversationally – that is as if sitting across from a friend in conversation (not examining every detail in a vanity mirror). We accomplish conversational retouching by softening/removing those elements people do not normally notice when engaged in a conversation, while bringing out, and lightly enhancing those attractive and striking features they generally do recognize.
All retouching levels include Mark Jordan's proprietary photographic techniques, which incorporates large/soft studio lighting and post-production Raw file preparation.
1. Express: $0 – Standard: primary focus is on the removal of blemishes and fine tuning color.
2. Prime $75 – Radiance: includes Express plus radiant glow and evening of the skin. The focus of Radiance is softening skin textures, softening and removing facial lines (forehead, around eyes, neck), evening skin tones/color, lessening facial shine, and yielding a radiant warmth to the face. The image may also include vignetting and refining color and contrast for greater depth.
3. Pro: $125 – The Works: includes all the attributes of Prime plus emphasis on not only the aesthetic quality of your headshot (see details below), but special attention is given to perfecting color, rendering depth, brilliance, and pop to your headshot. Pro Retouching renders your face on its best day!
eyes – iris color, catchlights, whites, eyelashes, eyebrows, glare, bags, crows-feet, remove redness/bloodshot, watery
neck– soften lines, removing double chin, thinning, narrowing width, reducing jowls, darkening
hair – highlights, brilliance, sheen, glow; as well as mustache/beard/goatee: shaping, filling, removing strays, coloring
teeth – whiten, fill/straighten
thinning – remove unwanted pounds from all areas including face, neck, jowls, arms, legs, and tush…
nose – softening, removing redness, pores, blood vessels, straightening
lips – define, lighten soften, add contrast/depth
ears -remove glare, lessen the attention
stray hairs – around head, ears, nose, chin, forehead
background – lightening-darkening, vignetting, toning, contrast, color, blending, replacing
color – skin tone, glow, contrast, shadow, highlights, brilliance
• SPECIAL: A LA CARTE ENHANCEMENTS
1. CLOTHING ADJUSTMENTS
CLOTHING adjustments can be purchased either by individual items (i.e., a la care) or opt to have Mark COMPLETELY RETOUCHING EVERYTHING for an all-inclusive price of just $125.
a. JACKET
removing lint, dirt, and stains: Complimentary
evening contour edges:$25
closing lapels: $25
thinning:$25
miscellaneous adjustment: $25
complete jacket fitting: $75
b. SHIRT-BLOUSE
removing lint, dirt, and stains: Complimentary
evening contour edges:$25
removing wrinkles: $35
collar fixing: $35
thinning:$25
miscellaneous adjustment: $25
complete shirt adjustment: $50
c. TIE-SCARF
removing lint, dirt, and stains: Complimentary
evening contour edges: $25
removing wrinkles: $35
reshaping: $25
fit to neck: $25
miscellaneous adjustment: $25
complete tie/scarf adjustment: $50
c. PANTS
removing lint, dirt, and stains: Complimentary
evening contour edges:$25
removing wrinkles: $35
reshaping:$25
fit to legs: $25
miscellaneous adjustment: $25
complete pants adjustment: $50
2. DIGITAL BACKGROUND REPLACEMENT
BACKGROUND REPLACEMENTS are offered in two modes:
Simple – when requesting a SIMPLE color background or STOCK image to be substituted.
Tailor-Made – when requestion a unique, one-of-a-kind creation by Mark Jordan.
SIMPLE: $50
When….
TAILOR-MADE $125
Premier is an exclusive feature of Mark Jordan's Headshot services, which is a mixture of our Pro-Retouching level plus a tailor-made, digital background to harmonize with any number of design considerations. This might be something as simple at matching your clothing choices or a complex as creating a background to correspond to your website. It's the ideal choice for those looking for a one-of-a-kind, unique image, and who desire to Stand Out From the Crowd.
---
SUMMARY: All-In-One FasTrak Headshot Packages
If you're like so many with busy schedules and simply require the bottom-line, the following HEADSHOT PACKAGE PRICING Summary reflects our infographic above. The ALL-IN-ONE FasTrak, Headshot Package Pricing INCLUDES the three essential elements to any headshot: 1) Single Studio Session; 2) Digital Web File; 3) Pre & Post Production and Retouching:
$125

Express – Single Headshot Session with Mark Jordan – Web Digital File – Standard Retouching

$200

Prime

–

Single Headshot Session with Mark Jordan – Web Digital File – Radiance Retouching

$250

Pro

–

Single Headshot Session with Mark Jordan – Web Digital File – The Works Retouching
---
As always, should you have questions regarding any aspect of Headshot Package Pricing, no concern is too small.
---
Mark Jordan
Master Craftsman Photographer
American Society of Photographers
International Photography Hall of Fame & Museum
Orange County Photographer of the Year
3-Time Honoree -EPCOT'S World's Greatest Photographers Exhibit
---
When looking for a professional Orange County Headshots Photographer please call 949-713-4050 or complete our online request form.
---
Headshot Packages – All-In-One Pricing
---