Online Profile Images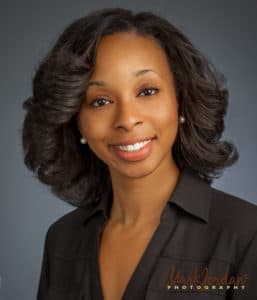 Very often, our online presence is just as important as our real life one. This is because this online profile image is often what makes the first impression. In some cases, the online profile may even be the only way in which people know you.This is quite common in professional situations.
Whether you need to consult or collaborate with a colleague in the same field or industry, the importance of your profile, and what others will see, is a vital link to your professional status in your business community. This is even more relevant for those of you who are changing jobs or careers. A quality headshot in one key ingredient in helping you advance. Plus every form of social networking (including dating sites), all require an image that is intended to represent you.
In many cases, your image will actually say as much about who you are as meeting you in person. So, it only makes sense to want to make sure that you have an image that can portray you at your best. This is why so many locals turn to Orange County Headshots to help depict their persona through photographic imagery.
Getting the Finest in Online Profile Images
Aside from a mere visual representation of who you are, your professional headshot helps you stand out from a crowd. Being physically attractive is nowhere near as important as it is creating a striking image that makes a professional statement. It's about making sure that you are represented in the best possible light.
The ideal way to put your best foot forward is to make a positive first impression. By working with our expert photographer, Mark Jordan, you can rest assured that he will do his absolute best. Mark employs the finest photographic equipment and professional techniques to produce the results that you need most. In fact, our clients tell us consistently that they are more satisfied with their headshot results than they ever thought was possible. It's our delighted clients that have also made us stand out in a crowd. There are ample headshot photographers from which to choose, but the mediocrity produced is in equal supply. You can trust Orange County Headshots to provide you with the superior quality results that you want, need and deserve.
Orange County Online Profile Images
What kind of first impression would you like to make? When you are going to meet someone in person, you have time to prepare and look your very best. However, you do not always know when someone will be examining your headshot profile online. For that reason, it is essential that you create a profile headshot that packs a punch.
Of course, the key factor to your online profile is the image that you post. Don't let a shoddy or outdated headshot say all the wrong things about you. Worse yet, it's a gamble of going without having an image – it is like not having an online presence at all.
Professional Online Dating Images
Are you concerned about creating an online profile for an online dating site? Don't you want to make the best possible first impression? The type of potential mate you will attract will depend on the quality of the image you put out there. Make sure that you build strong and positive connections by using the best image possible.
The bottom line is that Orange Country Headshots is the team of experts you need to start creating your online presence. Without a quality image, you are going to simply fade into the background. Let us help you create the professional presence you want and your profession deserves.
---
As always, should you have questions regarding any aspect of Online Profile Images, no concern is too small.
Mark Jordan
Master Craftsman Photographer
American Society of Photographers
International Photography Hall of Fame & Museum
Orange County Photographer of the Year
3-Time Honoree -EPCOT'S World's Greatest Photographers Exhibit
---
---
Online Profile Images
Contact Us Today
When looking for a professional County Headshots Photographer please call 949-888-8071 or complete our online request form.