GREEN SCREEN HEADSHOTS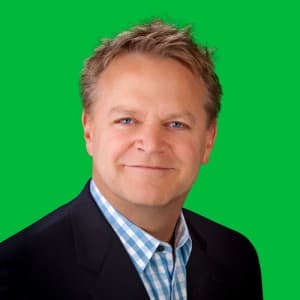 Green Screen Headshots is an auxiliary headshot service offered for those who need a specific background for their headshot. Traditionally, the motivating factor for Green Screen Headshots was budget. This was especially true in those instances where the cost to acquire the desired background was exorbitant.
Today, however, not only do our clients find Green Screen Headshots affordable (just $50 for a stock background), it also affords them an extraordinary versatility with their headshot that they've never had before.
There are three reasons most often cited for requesting Green Screen Backgrounds:
When their business or company requires a specific background design.
A special background is needed that may be too expensive to attain otherwise.
It's beneficial to have the ability to change backgrounds at any time, for any purpose.
---
Following are a few samples of where Green Screen Headshots might be beneficial for you. Though you can request any of the background you see here, please keep in mind that the backgrounds can be tweaked and adjusted to your exact specifications – the options are limited only by your imagination.
---





As to cost:
The Background used in Green Screen Headshots is Complimentary.
A new Stock color or photo Background is just $50.
Our Premier service, at $125, offers the creation of a one-of-a-kind, Tailor-Made background.
---
We also offer Green Screen Headshots with a TRANSPARENT background. A clear background allows you to create your own unique headshot by quickly placing your headshot over any photograph or graphic. The fee is just $35.

Should you have ANY questions regarding any aspect of Green Screen Headshots please know that no concern is too small.
Lastly, even though the title of the post is Green Screen Headshots, and we have also posted an image showing a gentleman with a green screen behind him, I don't actually use a green screen. What? Let me explain.
Please look again at the green screen image above. Look closely and you'll notice the green background illuminates the stray hair follicles, tinging them with the chroma-key green. That is, even though we can remove the entire background from around our subject, it leaves behind a green residue rimming the hair. While removing a judicious degree of the stray hairs is required, removing all of them is unnatural. In other words, employing a "green screen" is problematic.
The answer is simple as photographing our clients against a background similar to our client's hair color or a gray. This way, regardless of the background color filtering through the thin hair follicles, the remnant color will not be detected after their image is removed the background.
I mention all this just so that if you're expecting to be standing in front of a chroma-key green screen background, you won't be surprised to see a gray background instead.
As always, should you have any questions about green screen headshots, or any other aspect of having your headshot created, please know that no concern is too small.
---
Mark Jordan
Master of Photography
Photographic Craftsman
International Photography Hall of Fame & Museum
EPCOT Center World's Greatest Photography Award
Family Portrait of Excellence & Dedication Award
International Loan Collection Award – 11 Time Recipient
Portrait Photographer of Excellence Award – America, Norway & Germany
Orange County Photographer of the Year
American Society of Photographers
---
Green Screen Headshots
---
PRIMARY AREAS SERVED FOR BUSINESS PORTRAITS HEADSHOTS
Orange County Headshots Photographer, Mark Jordan Photography is internationally recognized,
and serves all of Southern California, including San Diego County, Los Angeles, and the Inland Empire.
For over three decades, Mark Jordan Photography (Orange County Family Portraits and Orange County Headshots) has served and created family portraits and headshots for the cities of Aliso Viejo, CA | Anaheim, CA | Brea, CA | Buena Park, CA | Corona del Mar, CA | Costa Mesa, CA | Coto de Caza, CA | Cypress, CA | Dana Point, CA | Dove Canyon, CA | Fountain Valley, CA | Fullerton, CA | Garden Grove, CA | Foothill Ranch, CA | Huntington Beach, CA | Irvine, Ladera Ranch, CA | Laguna Beach, CA | Laguna Hills, CA | Laguna Niguel, CA | Laguna Woods, CA | Lake Forest, CA | Los Alamitos, CA | Mission Viejo, CA | Newport Beach, CA | Orange, Placentia, CA | Rancho Mission Viejo, CA | Rancho Santa Margarita, CA | Robinson Ranch, CA | San Clemente, CA | San Juan Capistrano, CA | Santa Ana, CA | Seal Beach, CA | Shady Canyon, CA | Trabuco Canyon, CA | Turtle Rock, CA | Tustin, CA | Tustin Ranch, CA | Villa Park, CA | Westminster, CA | Rancho Mission Viejo, CA | Yorba Linda, CA
---
When looking for an Orange County Headshots Photographer OR a professional Orange County Family Portraits photographer, please call 949-713-4050 or complete our online request form.