Multiple Headshot Package Pricing
Our clients frequently ask us whether we offer discounts on our Headshot Packages when they require headshot sessions for several people. The answer is, "Yes, we provide special headshot pricing with the scheduling of five headshots or more."
We call our special provision, Multiple Headshot Package Pricing.
Plus, our multiple headshot pricing applies to either STUDIO or ON–LOCATION headshot sessions.
Regardless of where we create your headshots, the more headshot sessions you schedule at one time, the greater the discount.
---
SIDENOTE
Are you familiar with the 3 Essential Elements for ANY Headshot? If not, you may want to review it before reading our informative pricing chart below. We've also posted the essential details immediately following our graphic.
---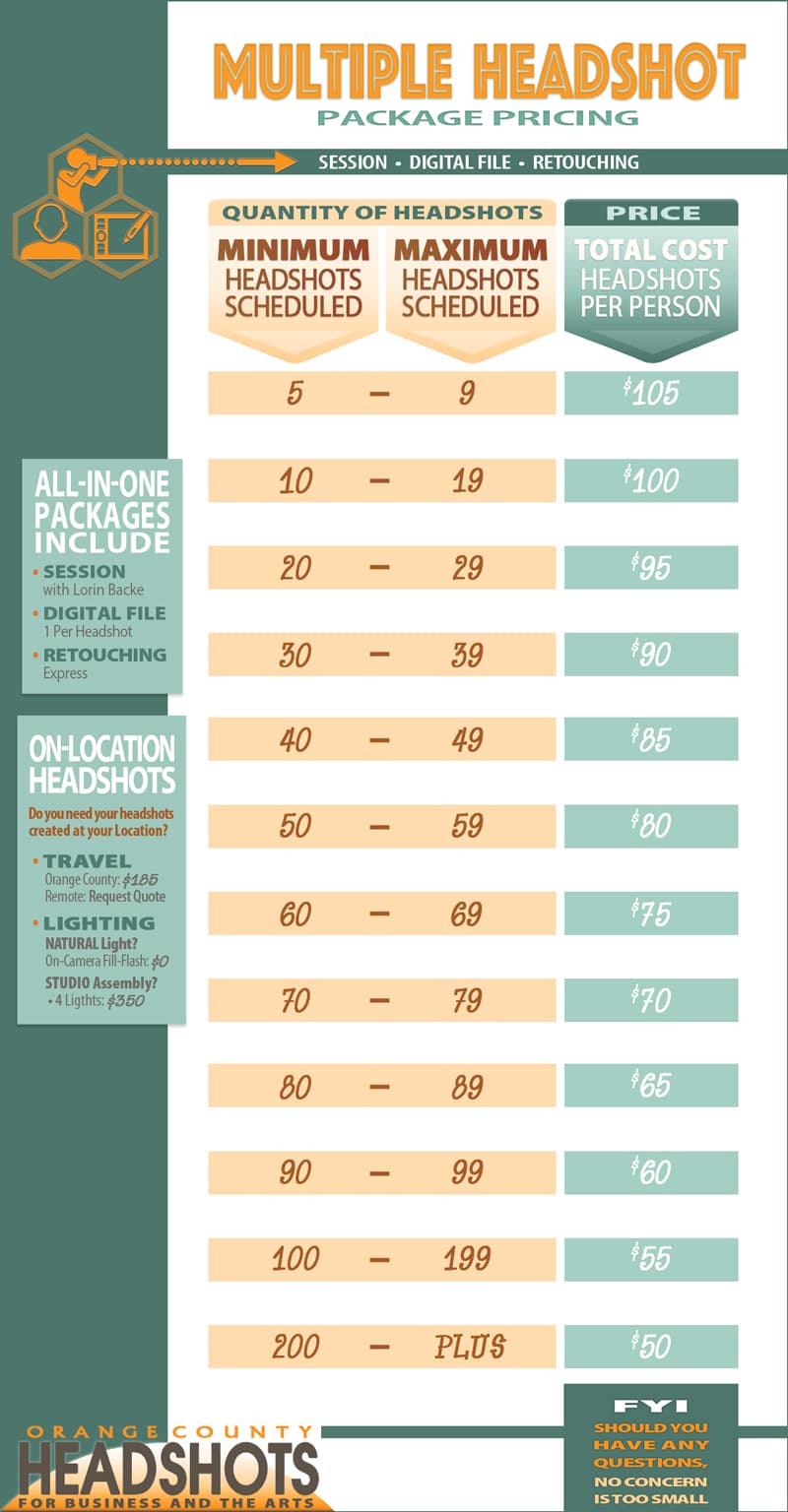 ---
1. SESSION – the actual photography time with Mark Jordan.
2. DIGITAL FILE – the product or image, which is typically a digital file.
3. RETOUCHING – the post-production alterations performed on each digital file.
PACKAGE PRICING
Package Pricing, therefore, simply combines the 3 essential elements for any headshot and offers them at one convenient price. MORE INFO
The minimum cost for all three essential elements is $150. This is comprised of a Single-Look Session, a Digital File, and Express Retouching.
However, with at least five scheduled headshot sessions, the cost is reduced to just $95 per person. The individual price continues to be reduced more, depending on the total number of headshots scheduled.
Now that we have clarified how our package pricing is established, we trust you are better prepared to understand how our Multiple Headshot Package Pricing Chart benefits your multiple headshot needs.
---
The above pricing is based on the number of headshots scheduled at any one time span, day, or consecutive session, which could even be longer than a day.
Discounts begin with at least five scheduled sessions.
Pricing includes a Single-Look Session, Digital Web File or HRDF, and Express Retouching.
For more information on having your HEADSHOTS ON-LOCATION, please visit our webpage.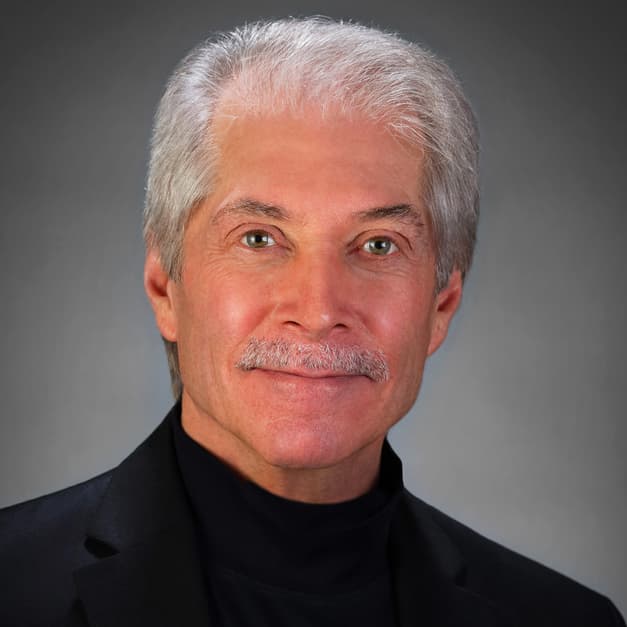 ---
In the meantime, and as always, should you have questions regarding any aspect of professional headshots or Multiple Headshot Package Pricing, no concern is too small.
Lorin Backe
Owner • Headshot Photographer
---
Multiple Headshot Package Pricing
---
CONTACT US TODAY
When looking for an Orange County Headshots Photographer please call 949-713-4050 or complete our online request form.
---
PRIMARY AREAS SERVED
Orange County Headshots Photographer, Lorin Backe, is internationally recognized and serves all of Southern California, including San Diego County, Los Angeles, and the Inland Empire.
For four decades Orange County Headshots has served and created professional headshots in the cities of Aliso Viejo, CA | Anaheim, CA | Brea, CA | Buena Park, CA | Corona del Mar, CA | Costa Mesa, CA | Coto de Caza, CA | Cypress, CA | Dana Point, CA | Dove Canyon, CA | Fountain Valley, CA | Fullerton, CA | Garden Grove, CA | Foothill Ranch, CA | Huntington Beach, CA | Irvine, CA | Ladera Ranch, CA | Laguna Beach, CA | Laguna Hills, CA | Laguna Niguel, CA | Laguna Woods, CA | Lake Forest, CA | Los Alamitos, CA | Mission Viejo, CA | Newport Beach, CA | Orange, CA | Placentia, CA | Rancho Mission Viejo, CA | Rancho Santa Margarita, CA | Robinson Ranch, CA | San Clemente, CA | San Juan Capistrano, CA | Santa Ana, CA | Seal Beach, CA | Shady Canyon, CA | Trabuco Canyon, CA | Turtle Rock, CA | Tustin, CA | Tustin Ranch, CA | Villa Park, CA | Westminster, CA | Rancho Mission Viejo, CA | Yorba Linda, CA | Las Flores, CA | Modjeska Canyon, CA | Santiago Canyon, CA | Silverado, CA | Emerald Bay, CA |
Contact Us Today
SUMMARY NOTES