Anaheim Hills Headshot & Portrait Photographer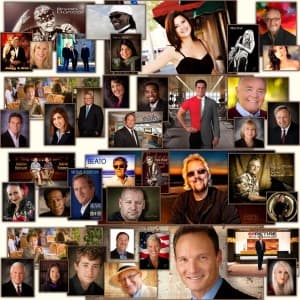 There are a number of reasons that one might need a professional headshot or portrait. Living in the Anaheim Hills area, it is commonly related to the entertainment industry. Yet even if you simply want a professional image of yourself to use for social networking or for your next holidays cards, you need to be confident that the work will be good.
Here at Orange County Headshots, we don't just deliver stunning results, we manage to capture your genuine expression, your authentic self. The average consumer we work with is nervous about the process and worried about the final results. So, you will feel good knowing that our reputation is built on the fact that we can deliver both. At Orange County Headshots, we are an Orange County Headshots Photographer, and we want to be your Anaheim Hills photographer.
Anaheim Hills Headshot Photography
The bottom line is that, in order to have any type of respectable presence, you need a headshot and one that has been executed by a Master Photographer. Yet, few people realize the benefits that can be expected, such as:
A professional headshot is part of your personal branding. Just as any company has a recognizable logo, your image serves as your own branding logo. It helps greatly with making first and lasting impressions, and making the impression that you would hope to convey.
This image is also how you build trust, especially in situations where people you interact with you may never meet in person. Until you have a face to put with the name, it is difficult to fully trust someone. If you are trying to get a business off the ground and have failed to use a professional image of yourself, this could be why you are not gaining the clients you hoped for, but you may never even realize that's why.
Anaheim Hills Portrait Photography
The same dedication to our customers' satisfaction is invested into the portrait work we do. We know that the photos we take are often the only professional images you will have, possibly for years to come. Let our award winning Master Photographer, Mark Jordan, show you how enjoyable the process can be and how exceptional the final results will come out.
What People Are Saying in Anaheim Hills, CA
"Absolutely love my real estate head shots Mark created for my career! I would recommend him to anyone looking for professional pics! He was great to work with and I'm hoping to use him in the future with additional head shots I will be needing! Thank you Mark and your team!"
Rating: 5/5
- Nellie R. | Anaheim Hills, CA
Contact Us Today
If you are looking for a professional Anaheim Hills photographer, please call 949-713-4050 or complete our online request form.