Business Portraits and Corporate Headshots
After discovering our portrait studio specializes in Business Portraits and Corporate Headshots, the first question people ask me is, "What's the difference between them?" The typical answer is that it's simple a matter of semantics. And for the most part, that's a fairly accurate answer.
However, in the interest of clarity and thoroughness, I feel obliged to disclose the distinction. Though actually neither a textbook or conventional definition, the difference between business portraits and corporate headshots is more a function of perception rather than rigorously and technically defined characteristics. Let me explain.
Firstly, business portraits encompass a broad range of headshot styles. This runs the gamut from headshots for any employed person and business owner to those engaged in the arts, such as actors, musicians, dancers, and even athletes.
The Difference Between Business Portraits and Corporate Headshots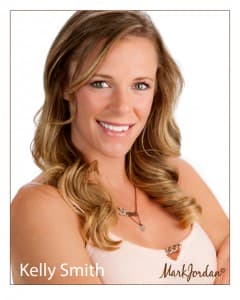 We commonly refer to headshots that endeavor to promote one's expertise in the interchange of goods and commodities as Commercial. On the other hand, headshots where the professional focus is spotlighting one's talents in the expression or realm according to aesthetic principles, are referred as Theatrical.
Clearly then, both the Business and Corporate headshot fall within the sphere of Commercial headshots.
Now that we have established that both Business Portraits and Corporate Headshots are Commercial in nature, we're better prepared to understand what characteristic differentiates them. Let's continue.
Business Portraits are more frequently thought of as headshot sessions arranged in the studio, In other words, rarely, if ever, do we receive an email or phone call requesting a "Corporate Headshot" at our studio. In fact, with the thousand plus headshots we create each year, not a single client referred to a single headshot designed in our studio as a Corporate Headshot.
The corollary is obvious. Headshots that are arranged on location (typically at corporate headquarters or any corporate office) are universally acknowledge as "corporate."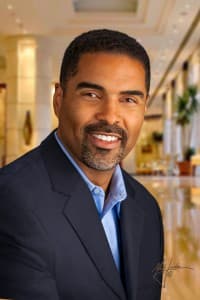 I apologize if the conclusion was not more revelatory.
Please recall earlier that I stated that the difference between Business Portraits and Corporate Headshots is a largely a function of perception, rather than a pedantic definition. And in the domain of both business and photography where "perception is reality," need is say more?
Understandably, there is no requirement that a business be a corporation to schedule Corporate Headshots. Nor is any corporation precluded from scheduling their corporate headshots in our studio. Any business, whether comprised of a single person or several hundred people, which requires headshot sessions to be created at their office location, can arrange for Corporate Headshots.
Scheduling Business Portraits or a Corporate Headshot session is relatively easy. However, before scheduling your sesssion there are several factors than require careful consideration. When you're ready for your next Business Portrait or Corporate Headshot, contact us, and we'll help you every step of the way.
Should you have ANY questions regarding any aspect of Business Portraits and Corporate Headshots, please know that no concern is too small.
Mark Jordan
Master of Photography
Photographic Craftsman
International Photography Hall of Fame & Museum
EPCOT Center World's Greatest Photography Award
Family Portrait of Excellence & Dedication Award
International Loan Collection Award – 11 Time Recipient
Portrait Photographer of Excellence Award – America, Norway & Germany
Orange County Photographer of the Year
American Society of Photographers
---
BUSINESS PORTRAITS AND CORPORATE HEADSHOTS
---
PRIMARY AREAS SERVED FOR BUSINESS PORTRAITS HEADSHOTS
Orange County Headshots Photographer, Mark Jordan Photography is internationally recognized,
and serves all of Southern California, including San Diego County, Los Angeles, and the Inland Empire.
For over three decades, Mark Jordan Photography (Orange County Family Portraits and Orange County Headshots) has served and created family portraits and headshots for the cities of Aliso Viejo, CA | Anaheim, CA | Brea, CA | Buena Park, CA | Corona del Mar, CA | Costa Mesa, CA | Coto de Caza, CA | Cypress, CA | Dana Point, CA | Dove Canyon, CA | Fountain Valley, CA | Fullerton, CA | Garden Grove, CA | Foothill Ranch, CA | Huntington Beach, CA | Irvine, Ladera Ranch, CA | Laguna Beach, CA | Laguna Hills, CA | Laguna Niguel, CA | Laguna Woods, CA | Lake Forest, CA | Los Alamitos, CA | Mission Viejo, CA | Newport Beach, CA | Orange, Placentia, CA | Rancho Mission Viejo, CA | Rancho Santa Margarita, CA | Robinson Ranch, CA | San Clemente, CA | San Juan Capistrano, CA | Santa Ana, CA | Seal Beach, CA | Shady Canyon, CA | Trabuco Canyon, CA | Turtle Rock, CA | Tustin, CA | Tustin Ranch, CA | Villa Park, CA | Westminster, CA | Rancho Mission Viejo, CA | Yorba Linda, CA
---
Contact Us Today
When looking for an Orange County Headshots Photographer OR a professional Orange County Family Portraits photographer, please call 949-713-4050 or complete our online request form.