CONVERSATIONAL RETOUCHING BASICS
Conversational Retouching Basics is an exclusive, proprietary approach to retouching by Orange County Headshots. Mark Jordan coined the phrase "conversational retouching" in 2005 when illustrating to fellow photographers how to best apply post-production edits.
Though it is universally understood that retouching is an essential component of any professional headshot, it's equally important to recognize the actual goal of retouching. Expertly applied retouching is NOT intended to make the face look perfect but rather conversational.
That is, an appropriately retouched face appears as if viewing their face while in a "conversation."
It's you and your best day. Let's explore further.
Have you noticed that when we interact with others we do not notice every detail of their face? Sure you have, but do you know why? The answer is as simple as our peripheral vision.
When we converse with others our peripheral vision is fully activated. Instead of hyper-focusing on every facial feature and imperfection, our attention is distracted and divided among a myriad of visual inputs.
However, when we view the same face in a photograph, suddenly our peripheral vision is deactivated. Rather than seeing the face in its "natural" state, (i.e. in an admiring, diffuse recollection), we quickly notice every detail as if scrutinizing the face in a vanity mirror. Subsequently, features and blemishes are exaggerated, blunt and unflattering.
Therefore, since the unretouched, "natural" face is anything but "natural," judicious retouching is an absolute necessity.
Accordingly, a greater degree of retouching is not intended to alter one's character, but rather to restore one's facial features to how others remember them –conversationally.
---
EXPRESSIONS ARE FLEETING
Yet another reason retouching is so vital to one's professional headshot is that expressions are fleeting – this especially relevant to the smile.
The quintessential difference between the painter and the photographer is that the latter seizes the moment. While the painter's brush reflects an idealized interpretation of one's expression, the camera freezes facial features in piercing detail – permanently.
Though the painter can opt to omit from his canvas the dark circles under the eyes caused by a passing smile, the photographer has no choice but to capture every eye-bag crease, line, wrinkle, furrowed brow, squinty eye, blemish, and imperfection. It's the nature of photography and cannot be avoided. It's also never more observable than in a portrait where its design and purpose is called a "head" shot!
In other words, the only way to reduce and soften the negative consequences of the captured moment is by sensible and skillful alterations of the photographed face.
Therefore, the objective of retouching is to render the face as other's think or recall one's face, conversationally – not how it actually appears in stark reality. A face frozen in time by a camera and lens, with every distorted, harsh and uncomplimentary imperfection that our faces express is not the same face we see or remember about our friends. It's also the reason why the best approach to rendering the face naturally and professionally is found in conversational retouching. 
---
ONE SIZE DOES NOT FIT ALL
Orange County Headshots does not believe in a one-size-fits-all approach to retouching. While automated retouching software has become the norm these days for the one-size-fits-all headshot studios, Mark Jordan provides a personalized application of retouching for each face.
There is no one approach to retouching that is the same for everyone. Retouching a face is not only a subjective matter of how one wishes to be portrayed but can be directed by its intended use. That is, while a CEO typically has latitude in enhancing their features, a savvy actor knows to stay close a more "natural" depiction of their face.
Therefore, the level of retouching anyone might choose is entirely at their discretion. Though we have yet to photograph a face that did not require touching-up beyond our baselevel, we allow our clients the option of choosing what degree of retouching is most relevant to them.
Keeping with our tradition of personalized service, we offer three retouching options and an additional one that features background customization.You can view examples of our looks/retouching options in our gallery of Before and After Headshots:
Express – Standard: $0
Prime – Radiance: $75
Pro – Complete: $150
Please note that our four options in our Before and After Headshots gallery are not seen as Good, Better, Best. They are rather a practical approach to meeting the individual requirements of every face. There is no good, better, or best – only options which are most beneficial to your specific needs. One size does not fit all…
Determining the degree of retouching best suited for your face is largely a function of listening to your concerns and then attending to your specific requests. Many clients simply ask Mark to proceed according to his aesthetic appraisal. Regardless of which approach is best for you, we guarantee our retouching for the life of your image. We are also happy to tweak your headshot until you are thoroughly delighted.
---
DIGITAL BACKGROUND REPLACEMENT
BACKGROUND REPLACEMENTS are offered in two modes:
Simple – when requesting a SIMPLE color background or STOCK image to be substituted.
Tailor-Made – when requestion a unique, one-of-a-kind creation by Mark Jordan.
SIMPLE: $50
Simple background replacement is ideal for those requiring a specific background color or a stock photo. This might be something as simple as matching your clothing choices or selecting a background color to correspond to your website.
Tailor-Made is an exclusive feature of Mark Jordan's Headshot services, which is the design of a digital background to complement any number of design considerations. It's the ideal choice for those looking for a one-of-a-kind, unique image, and who desire to Stand Out From the Crowd.
---
Should you like to discover more about Conversational Retouching Basics:
CONVERSATIONAL RETOUCHING HISTORY
As always, should you have questions regarding any aspect of professional headshots or the basics of Conversational Retouching Basics, no concern is too small.
---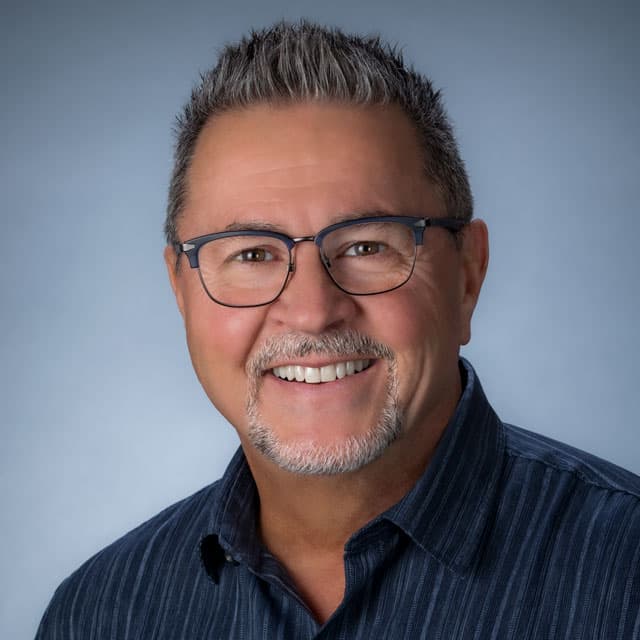 ---
CONVERSATIONAL RETOUCHING BASICS
---
When looking for a professional Orange County Headshots Photographer please call

949-713-4050

or complete our

online request form

.
---
PRIMARY AREAS SERVED
HEADSHOTS FOR BUSINESS AND THE ARTS
Orange County Headshots Photographer, Mark Jordan, is internationally recognized and serves all of Southern California, including San Diego County, Los Angeles, and the Inland Empire.
For four decades Orange County Headshots has served and created professioal headshots in the cities of Aliso Viejo, CA | Anaheim, CA | Brea, CA | Buena Park, CA | Corona del Mar, CA | Costa Mesa, CA | Coto de Caza, CA | Cypress, CA | Dana Point, CA | Dove Canyon, CA | Fountain Valley, CA | Fullerton, CA | Garden Grove, CA | Foothill Ranch, CA | Huntington Beach, CA | Irvine, CA | Ladera Ranch, CA | Laguna Beach, CA | Laguna Hills, CA | Laguna Niguel, CA | Laguna Woods, CA | Lake Forest, CA | Los Alamitos, CA | Mission Viejo, CA | Newport Beach, CA | Orange, CA | Placentia, CA | Rancho Mission Viejo, CA | Rancho Santa Margarita, CA | Robinson Ranch, CA | San Clemente, CA | San Juan Capistrano, CA | Santa Ana, CA | Seal Beach, CA | Shady Canyon, CA | Trabuco Canyon, CA | Turtle Rock, CA | Tustin, CA | Tustin Ranch, CA | Villa Park, CA | Westminster, CA | Rancho Mission Viejo, CA | Yorba Linda, CA | Las Flores, CA | Modjeska Canyon, CA | Santiago Canyon, CA | Silverado, CA | Emerald Bay, CA |
Contact Us Today
TAILOR-MADE $125