Costa Mesa Headshot & Portrait Photographer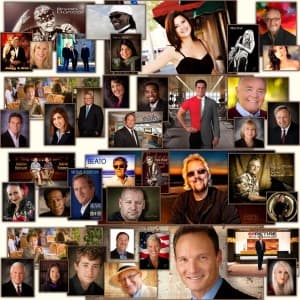 When was the last time that you had your professional headshot or portrait work done? If you say more than a year, it is time to make that task a priority. And if you say that you don't think you need one, it is time to learn about all the reasons that simply is not true.
Orange County Headshots works with a vast assortment of clientele; this type of photography work is not just for actors and models. If you are a professional in any industry, own your own business, or have any type of social media presence – you need a quality image to go with that. Plus, you can feel confident about our work for a number of reasons, including the fact that we offer 100% lifetime guarantee on all of our photography services. At Orange County Headshots, we are an Orange County Headshots Photographer, and we want to be your Costa Mesa photographer.
Costa Mesa Headshot Photography
While it is true that SmartPhone camera technology has come a long way, it simply does not suffice when it comes to creating a picture that will convey a professional image. Here is why you need to go pro vs. amateur, for your headshot:
What about lighting? A true professional uses the best lighting to capture the best image.
Don't forget equipment! We use the latest in advanced technology for professional camera equipment. Even if you know a friend of a friend who owns a big, brand new, expensive camera, they probably lack the training, experience and expertise to get the finest possible images.
Ever heard of angles, framing or editing? It takes an industry expert to get the perfect image by also relying on angles, framing and editing. Even the final touchups that smooth out lines and blemishes is worth hiring a pro for.
If you are using your headshot for the entertainment industry, some agents and scouts will ask who did your photos. They want to know they are working with someone who takes this industry seriously. So an answer like, "Just someone from my mom's work who took a photography class in college" won't help open any doors for you.
Costa Mesa Portrait Photography
Originally an agricultural community, Costa Mesa has flourished into a vibrant, contemporary city – only a mile from the beach. Did you know that we can actually capture some of the authentic feel of how living in this area makes you feel. Share that warm, sunny personality by letting us capture it in an image you can treasure forever.
What People Are Saying in Costa Mesa, CA
"Mark took a GREAT photo of me, in a comfortable setting, and it was just an overall great experience. Super convenient and fast!"
Rating: 5/5
- Mike P. | Costa Mesa, CA
"Mark has to be best in class when it comes to world class service and expertise. He comes highly recommended as worth every dollar."
Rating: 5/5
- JonMichael Bukosky | Costa Mesa, CA
"I had head shots taken with Mark Jordan last year prior to medical school and I could not be more grateful for how much he's helped me. I was able to apply for scholarships and internships with sheer confidence and even managed to hear back from a quite a few.His studio is set up in conjunction with his beautiful home, which keeps the vibe casual while very professional. Setting up appointments was convenient, communication was easy, feedback/proofs were prompt, prices competitive and I was so happy with the results. A true artist, a true professional, and I look forward to working with him again."
Rating: 5/5
- Linh Hoang | Costa Mesa, CA
"Mark Jordan is a master of photography and I am glad that we entrusted him with our family portrait. It was clear from the beginning that Mark was professional, communicative, thorough, technically talented and very patient! We had a large group photo (14 adults, children and a baby) and Mark and Kari handled us like pros AND made sure that everyone was comfortable and had fun. I highly recommend!"
Rating: 5/5
- Phuong P. | Costa Mesa, CA
"I've been reading so many reviews and want to write about something different. Yes, he is the best, bar none. That being said, it's one thing to offer the best in family portraits, but Mark also shines in his business practices.First of all, we appreciate that he offers a very wide range of portrait styles. His handmade photographs are incredible but can get expensive (if you like to visit often, as we do), however, he also carries regular custom type finishes which are great for everyday use, and is ideal for our budget.Mark is also very kind, patient and exceptionally easy to work with. His wife, Kari, is also a gem and is incredible with our kids. She never says the "S" word (smile!) but creates so much fun during our portrait session, we forget about what we're doing and "sparkle" naturally.What is also surprising is that selecting our favorite portrait is not a matter of trying to find the best one but eliminating our favorites from among dozens! Regardless of how emotional it can (we want every single picture), Mark always has our best interest at heart and is fabulous at helping us pick only the best expressions from each pose. Even then, he emphasizes that we should buy only the very best ones, making the portraits we select all that more special us. He's right. We feel very fortunate to have found Mark (I don't think he advertises) and could not recommend him any higher."
Rating: 5/5
- Gail Long Family | Costa Mesa, CA
Contact Us Today
If you are looking for a professional Costa Mesa photographer, please call 949-713-4050 or complete our online request form.