Coto de Caza Headshot & Portrait Photographer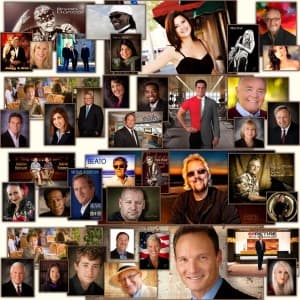 Some people fear that getting professional headshots or portrait work is vain, when there are actually plenty of good reasons to get these done. For most of our clients here at Orange County Headshots, it is usually about investing into your personal brand. Whether you are an aspiring model or writer, starting your own bakery or seeking new employment in your field, you are your personal brand and your image is your logo.
So why does it have to be a professional shot when everyone has access to a fairly decent camera on their SmartPhone? The work we do involves the use of proper studio lighting and the most innovative equipment, including expert touchup work before the project is complete. When it comes to making a statement about you and your personal brand, don't settle for inferior workmanship – you simply deserve better. At Orange County Headshots, we are an Orange County Headshots Photographer, and we want to be your Coto de Caza photographer.
Coto de Caza Headshot Photography
We understand our clientele; some are eager for a headshot while others are leery of having it done. Here are a few advantages you may not even realize you can gain from having a professional image to use.
It gives you an image to use every place that you need. Imagine if a big corporation used a different logo every time they needed to include a mark to identify their brand. They would have zero brand identity. When you have a photo to use, you can use it every place that you need, and always have the same image to establish trust and recognition.
We have all seen the professional who makes the mistake of trying to use a vacation image or what was a group shot that has been poorly cropped. It does not convey the image of professionalism that most people seek when putting themselves out there for the public to see. Keep personal shots for your private social media and let an expert take care of the image the rest of the world will see.
Coto de Caza Portrait Photography
Life in Coto de Caza is all about a good golf game and appreciating the historic value of this master-planned community. So it only makes sense that residents here like to be able to convey the type of image that represents this lifestyle. By partnering with our expert team, you can be certain that's what you will get and that we will exceed your expectations.
What People Are Saying in Coto de Caza, CA
"I have recently used Mark Jordan at Orange County Headshots for some promotional/advertising pieces. Needless to say, the results were far beyond what I imagined. We have recently published a quarterly magazine that has received rave reviews from clients and the publisher.Don't bother comparing any other photographer with Mark Jordan…there is no comparison. His work and credentials speak for themselves. You want a professional who understands all the aspects of photography for your business. His creativity will blow you away.Orange County Headshots is the only place to go!"
Rating: 5/5
- Clark Hyman | Coto De Caza, CA
"REVIEW_CONTENT"
Rating: 5/5
- David Pack – Musician-Singer-Songwriter-Producer-Ambrosia | Coto De Caza, CA
"Mark Jordan is a true pro. He cares about his client's needs and listens better than anybody I know. He treats each photo, each second of preparation and each post-shot with total passion and precision. His company, his service, his commitment to excellence is refreshing to see. His smile and demeanor make posing for pictures easy and fun."
Rating: 5/5
- Paul Scheper | Coto De Caza, CA
Contact Us Today
If you are looking for a professional Coto de Caza photographer, please call 949-713-4050 or complete our online request form.