Dove Canyon Headshot & Portrait Photographer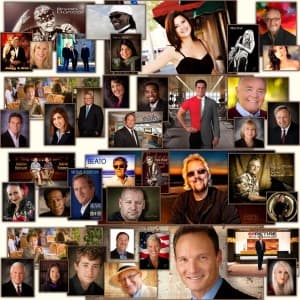 If you are in the market for a professional photographer for your headshots and portraits, you have come to the right place. And let's face the fact that if you need this type of imagery work done, you had better be only considering partnering with a pro. The results our Master Photographer here at Orange County Headshots, Mark Jordan, can provide is nothing short of stunning.
His natural ability to find each client's authentic expression is why his work is so highly sought-after. Recipient of numerous awards, as well as a permanent inductee at the International Photography Hall of Fame and Museum, you can feel confident about both his credentials and workmanship. Now, let us create the perfect image for you. At Orange County Headshots, we are an Orange County Headshots Photographer, and we want to be your Dove Canyon photographer.
Dove Canyon Headshot Photography
When most people think of headshots they think of aspiring models and actors. While this is certainly one of the most important tools of their trade, everyone needs a professional image to use, and here is how it can work to your advantage:
Maybe you don't feel that you are particularly photogenic, so you avoid having your picture taken. Working with a true industry expert means getting the right lighting, angles and touchup work to make some serious magic happen.
This can help make you look, and feel, more confident. Even if you wouldn't normally describe yourself as self-assured, you can certainly come across that way to people looking at your profile. The good news is that a professional photo shoot can actually help make you feel more confident, as well.
It is also vital that your image is kept up-to-date. We have all been taken aback when the professional we looked up online ends up appearing nothing like their image. It can feel a bit unprofessional and deceitful. Age, major changes in hair color or style, dramatic weight loss – all reasons to update that image.
Dove Canyon Portrait Photography
The intimate residential enclave known as Dove Canyon, is a guard-gated community and locals can certainly appreciate the finer things in life. When you make the choice to work with us for your photos, you can expect refined results, even if we have a little fun during the process. Our job is to find and capture the most natural you, and we make this an enjoyable process along the way.
Contact Us Today
If you are looking for a professional Dove Canyon photographer, please call 949-713-4050 or complete our online request form.