Heart Quotient and The Toilet Paper Connection
I 'd like to propose an idea. It's nothing scientific, mind you. However, I think I may have stumbled onto something useful – a theory that might explain the connection between the Heart Quotient and toilet paper.
Oh, what's that you say? You've not heard of a Heart Quotient? Well, if being unfamiliar with the Heart Quotient is the case, any relationship linking it to toilet paper has to be even more remote.
So okay, I understand your puzzlement – possibly a bit skeptical as well. No worries – it wouldn't be the first time I've suggested an oddball way of looking at something otherwise familiar.
At any rate, I think it's at least worth a try.
After all, considering the disquieting complexion of the world today, an offbeat introspective, combined with a highly objective observation, just might be a dose of whimsy we can all use. And even if it yields only a smidgeon of insight, it seems to me that any glimpse into ourselves, regardless of how unconventional, could prove to be beneficial.
With that said, the graphic below is the reason for my post. What do you think? Does it ring any bells?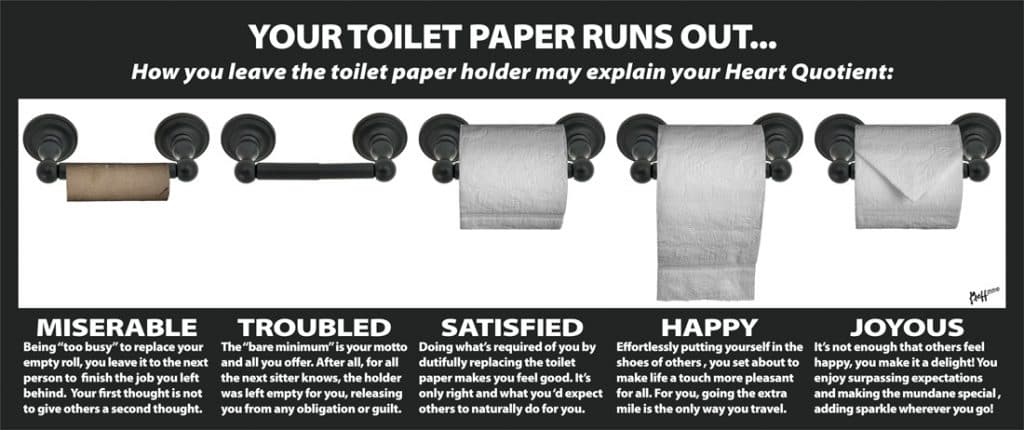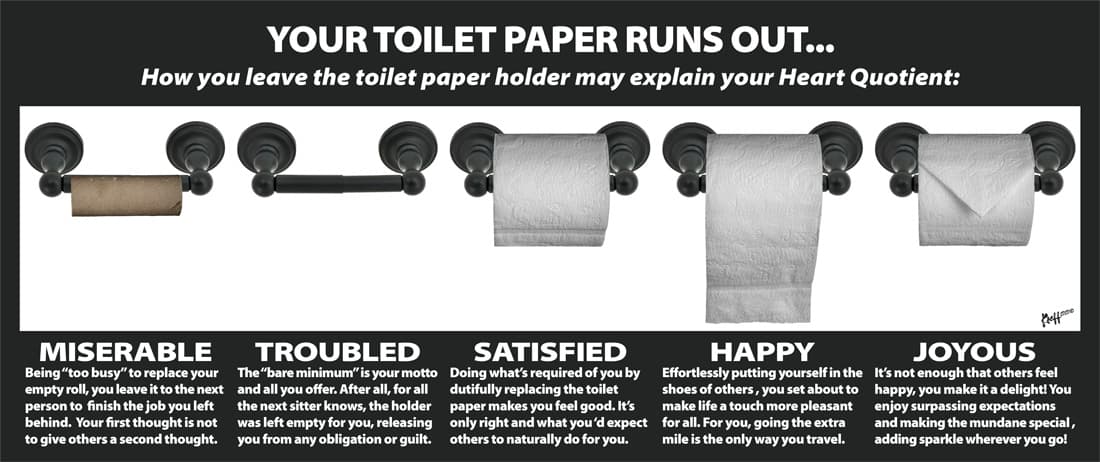 ---
The following content is simply a text version of the graphic above. It's here just in case a reader's browser is not working properly and fails to display the graphic. It could als be for those who prefer words over pictures.
---
YOUR TOILET PAPER RUNS OUT
How you leave the toilet paper holder may explain your Heart Quotient
EACH HEADING BELOW REPRESENTS THE STATE YOU TEND TO LEAVE THE TOILET PAPER HOLDER AFTER DEPLETING THE TOILET PAPER
---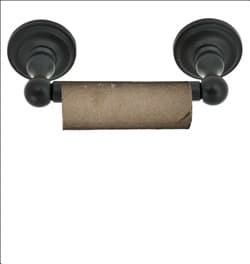 EMPTY PAPER ROLLER
MISERABLE
Being "too busy" to replace your empty roll, you leave it to the next person to finish the job you left behind. Your first thought it not to give others a second thought.
---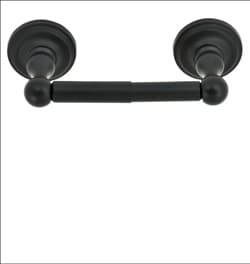 EMPTY PAPER HOLDER
TROUBLED
The "bare minimum" is your motto and all you offer. After all, for all the next sitter knows, the holder was left empty for you, releasing you from any obligation or guilt.
---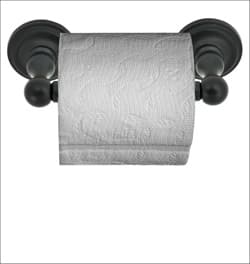 REPLACE TOILET PAPER
SATISFIED
Doing what's required of you by dutifully replacing the toilet paper makes you feel good. It's only right and what you 'd expect others to naturally do for you.
---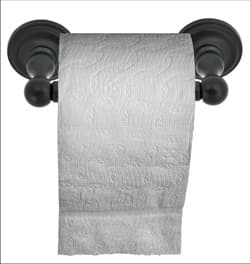 REPLACE TOILET PAPER PLUS UNGLUE IT AND LEAVE IT READY TO GO FOR THE NEXT PERSON
HAPPY
Effortlessly putting yourself in the shoes of others , you set about to make life a touch more pleasant for all. For you, going the extra mile is the only way you travel.
---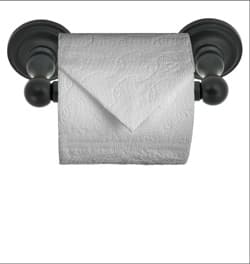 REPLACE TOILET PAPER PLUS NOT ONLY UNGLUE IT BUT ALSO LEAVE BEHIND A DELIGHTFUL FLAIR
JOYOUS
It's not enough that others feel happy, you make it a delight! You enjoy surpassing expectations and making the mundane special , adding sparkle wherever you go!
---
Okay then, that about sums it up. Please feel free to comment below and share your thoughts.
In the meantime, and as always, should you have questions regarding any aspect of professional headshots or our Heart Quotient and The Toilet Paper Connection, no concern is too small.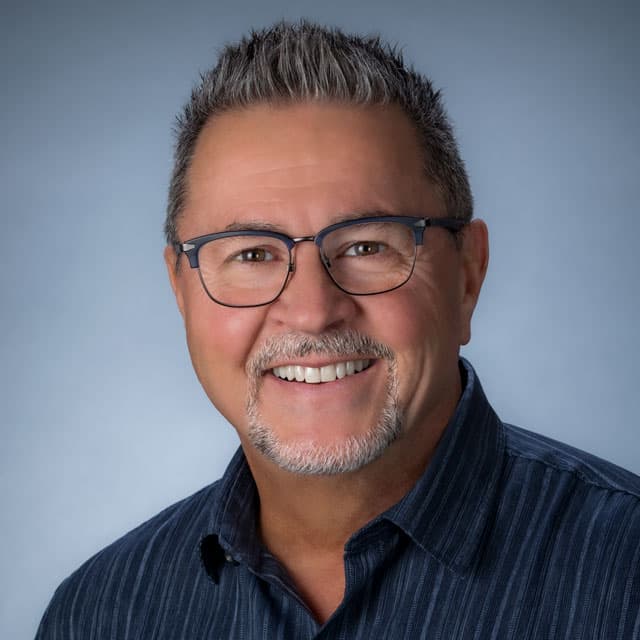 ---
Heart Quotient and The Toilet Paper Connection
---
CONTACT US TODAY
When looking for an Orange County Headshots Photographer please call 949-713-4050 or complete our online request form.
---
PRIMARY AREAS SERVED
Orange County Headshots Photographer, Mark Jordan, is internationally recognized and serves all of Southern California, including San Diego County, Los Angeles, and the Inland Empire.
For four decades Orange County Headshots has served and created professional headshots in the cities of Aliso Viejo, CA | Anaheim, CA | Brea, CA | Buena Park, CA | Corona del Mar, CA | Costa Mesa, CA | Coto de Caza, CA | Cypress, CA | Dana Point, CA | Dove Canyon, CA | Fountain Valley, CA | Fullerton, CA | Garden Grove, CA | Foothill Ranch, CA | Huntington Beach, CA | Irvine, CA | Ladera Ranch, CA | Laguna Beach, CA | Laguna Hills, CA | Laguna Niguel, CA | Laguna Woods, CA | Lake Forest, CA | Los Alamitos, CA | Mission Viejo, CA | Newport Beach, CA | Orange, CA | Placentia, CA | Rancho Mission Viejo, CA | Rancho Santa Margarita, CA | Robinson Ranch, CA | San Clemente, CA | San Juan Capistrano, CA | Santa Ana, CA | Seal Beach, CA | Shady Canyon, CA | Trabuco Canyon, CA | Turtle Rock, CA | Tustin, CA | Tustin Ranch, CA | Villa Park, CA | Westminster, CA | Rancho Mission Viejo, CA | Yorba Linda, CA | Las Flores, CA | Modjeska Canyon, CA | Santiago Canyon, CA | Silverado, CA | Emerald Bay, CA |