Orange Headshot & Portrait Photographer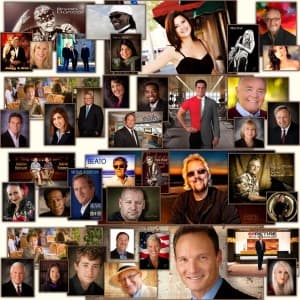 Are you an author preparing your book cover or an aspiring model putting together a portfolio? Maybe you are a cruise entertainer seeking more work or a blogger who would like to personalize your website. The point is, there are countless applications in which a professional headshot or portrait is a good idea, unfortunately not everyone realizes the true value of professional photography.
Your image means everything when you are trying to make a good first and lasting impression. Many professionals make the mistake of using just their business logo. Your logo is your company's brand identity, but your photographic image is your own personal brand identity. At Orange County Headshots, we are an Orange County Headshots Photographer, and we want to be your Orange photographer.
Orange Headshot Photography
Think that you can get by without worrying about a professional head shot? Here is some of what you should know, because you might be harming your business, without even realizing it!
Before working with you, people want an idea of what your personality is like. A good, clear image with proper lighting is vital for that. Company founder, Mark Jordan, is known for his knack for genuine expression, which means your images will help people trust you and immediately feel comfortable.
It is a major faux pas to neglect to update your images floating around out there. When you meet with someone and they expect to find the person in the images, finding those pictures are from years ago creates a sense of mistrust and inauthenticity.
Once you have met someone, they are able to easily identify you for follow up via social media. They may forget your business name or logo, but not likely to forget your face.
Orange Portrait Photography
Orange County Headshots is honored to work with residents from Orange, where the motto is "A Slice of Old Town Charm." While the appeal of this area is the historic feel, it doesn't mean the photos you use should have this same forgotten in time look and feel. We will use the best in modern equipment to capture your perfect contemporary portrait, and one that manages to portray the authentic you.
What People Are Saying in Orange, CA
"Having photographs taken of has always been an uncomfortable experience for me. Mark's real strength is being able to put you at ease and capture the most authentic you as opposed to just taking a photo. As a result he took many photos that are the best ever taken of me. Mark is a remarkable person with an incredible story and a pleasure to be with. I highly recommend him for any photography need you have."
Rating: 5/5
- Jeff Bennett | Orange, CA
"Hi Mark – Thanks so much for these wonderful photos. I am really blown away how wonderful they came out!!!! I am so happy to feel really great about my photo when displaying them on my business cards and website!"
Rating: 5/5
- Mary G. | Orange, CA
"I first had the pleasure of working with Mark when my employer, was updating their corporate website. Several of the company officers met at Mark's studio to take our head shots. Mark provided guidance on what to bring to the shoot.From the outset, Mark was very engaging and professional, and made all of us very comfortable. The proof is in the product, and I will submit that all our photos brought out the best in us, and the head shots were a welcome addition to the company website.On several other occasions, Mark also took photos of company events, and again was a true professional, and brought out the best in his subjects.I have recommended other colleagues to Orange County Headshots, and no one left disappointed.If you want to be captured in the most flattering manner, I definitely recommend Mark and Orange County Headshot."
Rating: 5/5
- Felipe M | Orange, CA
Contact Us Today
If you are looking for a professional Orange photographer, please call 949-713-4050 or complete our online request form.