A Day In the Life of a Quarantined Headshot Photographer
A Day In the Life of a Quarantined Headshot Photographer, Mark Jordan, Orange County Headshots
Hey – how you all fairing these days? Has the quarantine gotten to you yet? I don't know about you but for me it's kinda like being haunted by Fran Drescher's cackle. There's only so much I can endure.
On a positive note, the skies of Southern California are the cleanest they've been in decades. I didn't know we could see Russia from our roof!
And who would have ever guessed that after centuries of conjecture we'd at long last discover the prescription for keeping the Coronavirus at bay would share the same elusive thread as a successful marriage – social distancing.
You see, there's a silver lining to every dark cloud. Regardless of silver plunging to a ten year low, equity markets hemorrhaging, and at this rate, it'll be another twenty years before I can retire…uh, where was I going with this?
Life is tough.
Understandably, it's been challenging trying to keep my mind focused and my soul at ease.
My daily news briefings don't make it any easier – more like cross-examinations if you ask me. After all, I'm just a lonely headshot photographer – what do I know?
I can't even decide if I should be donning a jacket and tie each morning or a hazmat suit – these journalists are toxic AND unstable! The intensity and magnitude of the inquests have gotten unruly.
Just this morning a reporter waved a list of issues at me as long as a CVS receipt! When her questioning went from Hydroxychloroquine and Zithromax to mascara, M&M's and Martha Stewart Living, she suddenly realized she did, in fact, whip out her CVS receipt by mistake.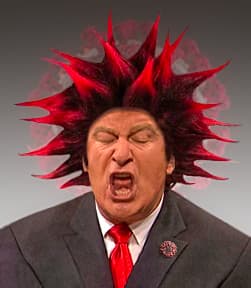 While I believe I'm at long last managing the media more cogently, I collapse in bed each night rehearsing in my mind a more intelligent response. You know, instead of mumbling, "I'm not sure anybody even knows what the virus is," I could have more astutely observed, "It appears to be a liberty-spiked Alec Baldwin."
How about you – how are you all doing? Do you have any media tips you might pass along? How do you handle the daily dose of caustic radiation? They are wearing on me.
This morning's press was especially antagonistic. It left me shaking my head and questioning reality…is she wearing a blue dress or gold?
One reporter was so gungho in ripping me a new one that he got tongue-tied, which made him amusingly unintelligible. Regrettably, it wasn't until after I snickered at his rambling nonsense that Kari's whisper in my ear informed me he actually does suffer from Ankyloglossia.
It's incidents like this the press love to blow out of proportion.
For instance, the Fake News CNN twit, Jim Acosta, was all over me about my Easter timeline. I kept my cool, lowered my voice, and decisively reiterated my exact words.
I reminded him that my comment was not an ironclad committal but rather a simple wish. I had "hoped" to reopen my studio by Easter, not that I pledged to. I merely shared my vision of how wonderful it would be for paying customers to get out and have their headshots created again.
Obviously, whether or not my doors will open this Easter is dependent on a host of contingencies, all of which are out of my hands. You know, like God's will, cats, balding, the Catholic Church's teachings, gas prices, getting a disease, and most everything else in life we attempt to control.
Unless the case can be made that in addition to manipulating light and exposure, I'm also a wizard at preventing COVID-19 from reproducing… whatever happens, it's totally not my fault.
Lamentably, now that the spread rate of the virus has yet to slow sufficiently and my Easter optimism is a wash, they're hammering relentlessly. Sheesh!
I can do nothing right for the press.
When it was erroneously reported that I failed to place a travel ban on my kids coming home, I was accused of being uncaring, feckless, and irresponsible. Then, once it was learned that I preemptively ordered a travel ban, I was called cruel, heavy-handed and brutal.
My god, they have even yet to let-up on misinterpreting my approach to choosing our client's best expressions. Though my competition has falsely accused me of pushing a "Rush-in Conclusion," everyone knows that I encourage them to take their time in deciding.
Luckily we've been successful in labeling this rumor for what it is – a hoax!
And while I did mouth the word "hoax" in connection with the pandemic, I was clearly referencing the Fake News about my efforts to reopen my studio as a hoax. I've never called the virus a hoax – just the new fiction.
The latest Fake News is yet another opinion piece published by the Washington Post. It falsely claims I fired my studio manager! This came as a bit of a shock to the person who's been managing our studio since 1988, my wife, Kari.
Regardless of the Post later releasing an article that fact-checked the false claims (as well citing Kari, who stated her departure was wholly unsubstantiated), the falsehood continues to be disseminated.
The number of untruths about me and my attempt to reopen my studio is growing exponentially. What do I do?
Whether it's supposedly telling my family they're on their own, insinuating I'm responsible for the death of a man who consumed developer, imposing a neighborhood curfew, or accusing me of racism for saying I prefer Japanese cameras over German ones, regardless of how preposterous or flimsy the tale, there is no limit to these brokers of prevarication.
Moreover, I'm just a lowly headshot photographer. I've got no real power or authority. Yet the level of hostility I've been subjected to each day and the breathless fervor to destroy me is beyond any proportion. If I didn't know any better, I'd say they suffer from some strange derangement syndrome.
Can you imagine what it must be like to be on the frontlines, confronting both this terrifying pandemic and the daily Fake News for someone of real stature and influence?
Take our president, for instance…
---
In the meantime, and as always, should you have questions regarding any aspect of professional headshots or our A Day In the Life of a Quarantined Headshot Photographer, no concern is too small.
---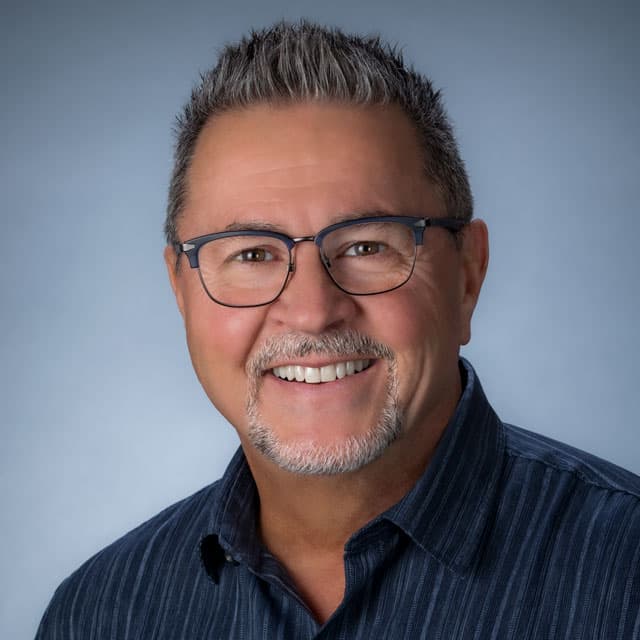 ---
A Day In the Life of a Quarantined Headshot Photographer
---
When looking for a professional Orange County Headshots Photographer please call

949-713-4050

or complete our

online request form

.
---
PRIMARY AREAS SERVED
HEADSHOTS FOR BUSINESS AND THE ARTS • A Day In the Life of a Quarantined Headshot Photographer
Orange County Headshots Photographer, Mark Jordan, is internationally recognized and serves all of Southern California, including San Diego County, Los Angeles, and the Inland Empire.
For four decades Orange County Headshots has served and created professioal headshots in the cities of Aliso Viejo, CA | Anaheim, CA | Brea, CA | Buena Park, CA | Corona del Mar, CA | Costa Mesa, CA | Coto de Caza, CA | Cypress, CA | Dana Point, CA | Dove Canyon, CA | Fountain Valley, CA | Fullerton, CA | Garden Grove, CA | Foothill Ranch, CA | Huntington Beach, CA | Irvine, CA | Ladera Ranch, CA | Laguna Beach, CA | Laguna Hills, CA | Laguna Niguel, CA | Laguna Woods, CA | Lake Forest, CA | Los Alamitos, CA | Mission Viejo, CA | Newport Beach, CA | Orange, CA | Placentia, CA | Rancho Mission Viejo, CA | Rancho Santa Margarita, CA | Robinson Ranch, CA | San Clemente, CA | San Juan Capistrano, CA | Santa Ana, CA | Seal Beach, CA | Shady Canyon, CA | Trabuco Canyon, CA | Turtle Rock, CA | Tustin, CA | Tustin Ranch, CA | Villa Park, CA | Westminster, CA | Rancho Mission Viejo, CA | Yorba Linda, CA | Las Flores, CA | Modjeska Canyon, CA | Santiago Canyon, CA | Silverado, CA | Emerald Bay, CA |