Stand Out From the Crowd
ONLY A PROFESSIONAL HEADSHOT WILL DO
Want to Stand Out From the Crowd? A professional crafted headshot portrait is the silent yet ever present ambassador to business and community connections. If you're going to emphasize any area of self-promotion, let it begin with the image you present to the world.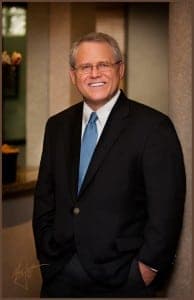 With a masterful blend of technical excellence and artistic vision, Orange County's trusted and leading headshot photographer creates headshots specifically for business and the arts (actors, writers, directors, musicians, etc). For over three decades, Mark Jordan Photography has been designing internationally award winning headshots to make his clients stand out from the crowd. It's a passion he exerts for hundreds of clients each and every year.
In today's competitive marketplace, a snapshot just won't do. And a professionally crafted headshot requires more than pro gear and a cool website. Considering the word "photography" means writing with light, the essential element to any headshot is light quality – a quality that is optimally sculpted to your unique face and bone structure. Nothing short of complete mastery of writing with light will suffice.
Oddly enough, as vital as light quality is to one's headshot, it's meaningless if it fails to reflect its prime objective – personality. Master Craftsman, Hall of Fame photographer, Mark Jordan, has over 30 years of experience in evoking genuine expressions. Mark clearly understands that the quintessential difference between the Painter and the Photographer is the Moment. So, regardless of how "non photogenic" his clients might protest, Mark makes the process fun, painless, and will make you stand out from the crowd all in a matter of minutes.
---
MARK JORDAN
Not only will your Orange County headshot portrait stand out from the crowd, the principle Internationally Award Winning, Orange County Photographer is none other than Master Craftsman Photographer, Mark Jordan of Mark Jordan Photography. Mark personally invests the time and talent into every aspect of your headshot and ensures your image will exude all the attributes that have earned him a coveted place in the International Photography Hall of Fame and Museum.
STUDIO OR LOCATION
Unique clients like you frequently have special needs. While the carefully controlled environs of a studio session may be ideal, other personalities may be best suited for sessions on location, such as the park, beach, office, city, or a site of your choice. With a variety of professional headshot options available, Orange County Headshots is ready to create the ideal headshot to reflect you and your business or artistic endeavors.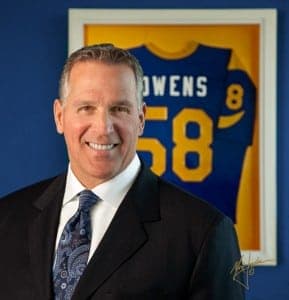 TIMING
Headshot Sessions are scheduled every day of the week, except Sunday. Generally speaking, most clients are able to schedule an appointment within a day or two of requesting one. Even if we are booked, we'll always do our best to carve out time for a last-minute headshot session.
If scheduled early in the day, most headshots can be ready by day's end or next.
Discover why thousands of Orange County businesses and artists have trusted Mark Jordan Photography for their artistic and business headshot portraits, we'd love to hear from you!
Call us – why not do it today: 949-713-4050
Should you have ANY questions regarding any aspect of Stand Out From the Crowd, please know that no concern is too small.
---
Mark Jordan
Master of Photography
Photographic Craftsman
International Photography Hall of Fame & Museum
EPCOT Center World's Greatest Photography Award
Family Portrait of Excellence & Dedication Award
International Loan Collection Award – 11 Time Recipient
Portrait Photographer of Excellence Award – America, Norway & Germany
Orange County Photographer of the Year
American Society of Photographers
---
STAND OUT FROM THE CROWD
---
PRIMARY AREAS SERVED FOR BUSINESS PORTRAITS HEADSHOTS
Orange County Headshots Photographer, Mark Jordan Photography is internationally recognized,
and serves all of Southern California, including San Diego County, Los Angeles, and the Inland Empire.
For over three decades, Mark Jordan Photography (Orange County Family Portraits and Orange County Headshots) has served and created family portraits and headshots for the cities of Aliso Viejo, CA | Anaheim, CA | Brea, CA | Buena Park, CA | Corona del Mar, CA | Costa Mesa, CA | Coto de Caza, CA | Cypress, CA | Dana Point, CA | Dove Canyon, CA | Fountain Valley, CA | Fullerton, CA | Garden Grove, CA | Foothill Ranch, CA | Huntington Beach, CA | Irvine, Ladera Ranch, CA | Laguna Beach, CA | Laguna Hills, CA | Laguna Niguel, CA | Laguna Woods, CA | Lake Forest, CA | Los Alamitos, CA | Mission Viejo, CA | Newport Beach, CA | Orange, Placentia, CA | Rancho Mission Viejo, CA | Rancho Santa Margarita, CA | Robinson Ranch, CA | San Clemente, CA | San Juan Capistrano, CA | Santa Ana, CA | Seal Beach, CA | Shady Canyon, CA | Trabuco Canyon, CA | Turtle Rock, CA | Tustin, CA | Tustin Ranch, CA | Villa Park, CA | Westminster, CA | Rancho Mission Viejo, CA | Yorba Linda, CA
---
Contact Us Today
When looking for an Orange County Headshots Photographer OR a professional Orange County Family Portraits photographer, please call 949-713-4050 or complete our online request form.