Survey Says!
WHY A SURVEY?
Our Survey Says post was a product of a simple ponder: "Is there a primary reason our clients hire our headshot studio over the scads of headshot photographers in Orange County?"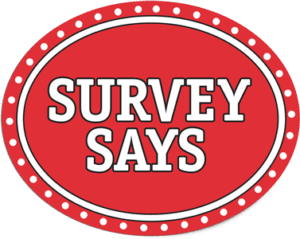 Over the nearly forty years of creating corporate headshots, I've heard many reasons why business people and the artists choose Orange County Headshots.
However, I've never stopped to determine if there was a single motivating factor why our clients choose us over others. And if a single motive exists, what might it be?
It then occurred to me to conduct a survey to discover that very reason. Thus, Survey Says was launched. We were fortunate to receive 593 responses.
---
THREE REVEALING QUESTIONS
The first task at hand was to compile a list of reasons we most often hear our clients cite for why they chose Orange County Headshots. We narrowed our list down to the seven most popular reasons, of which we asked our participants to choose the ONE that was most relevant to them.
However, before asking our clients to select the one reason most significant to them, we first wanted to learn how applicable each of the 7 Reasons was to their personal experiences. In order words, regardless of whether or not they cited one of these reasons we chose, we first wanted them to rate how true our 7 Reasons were for them.
We then posed a two-part question. These two questions required our clients to consider their perspective of Orange County Headshots before and after their actual interactions with us:
BEFORE: first, we instructed our clients to again read the 7 Reasons most often cited for choosing Orange County Headshot. We then asked them to select the single, most compatible reason they INITIALLY chose to hire us over other headshot studios. Easy enough.
AFTER: finally, our clients were to read the 7 Reasons one last time. On this occasion, however, we asked them to reflect upon their experience with us. Then, after considering every aspect of their interactions with our studio, they were to select the single, most important reason they would recommend us today.
The differences between the BEFORE & AFTER may surprise you as much as they astonished us.
---
Following then, in alphabetical order, are the seven most often cited reasons why our clients have chosen Orange County Headshots (over other headshot photographers). We also attached a correlated compliment, which is either a direct quote or a compilation from ones posted on review sites (i.e., Yelp, Google).
7 Reasons Cited for Choosing Orange County Headshots
PRICING
I loved their pricing – they offer both all-in-one packages, as well as a la carte pricing – they were easy to understand, and way below what I budgeted – I quickly found what I needed.
STUDIO
Mark & Kari's Home-Studio is centrally located, convenient, comfortable, beautifully decorated, easy to find, and is kept very cool with soft music playing and spa-like fragrances.
REPUTATION
I was impressed by Mark's many awards, the corporations and VIPs he's photographed. I felt especially confident being photographed by a Master Craftsman, international Hall of Fame photographer.
PORTFOLIO
Mark's ample headshot samples are of the highest quality – the creativity and diverse assortment of colors, backgrounds, and designs were endless – I easily saw what I was looking for.
PHOTO-SESSION
Mark made me feel totally at ease – I felt relaxed & comfortable. I was surprised that the session was actually fun – it was quick and painless. It was the first time in my life I felt photogenic!
SERVICE
Kari and Mark thought of everything – they are exceptionally efficient, timely, responsive – they exceeded our expectations at every turn – their service is as extraordinary as their work.
RECOMMENDATIONS
We chose Orange County Headshots because of recommendations by friends and colleagues, and by the quantity and quality of their online reviews (Yelp, Google).
---
QUESTION 1
On a scale of "1" to "5," with "1" being least true, and "5″ being most true to you, please RATE each of the 7 Reasons above. Your rating is to be based on the degree to which you feel each reason is reflective of your personal experience with Orange County Headshots. It is NOT relevant at this point regarding why you chose us as your headshot photographer.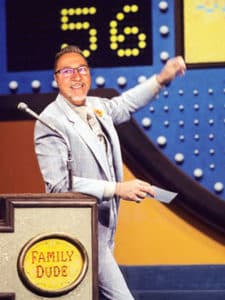 SURVEY SAYS!
PHOTO-SESSION: 5.0
PORTFOLIO: 5.0
PRICING: 4.42
RECOMMENDATIONS: 5.0
REPUTATION: 4.71
SERVICE: 5.0
STUDIO: 4.63
To be fair, since the 7 Reasons we provided were the same ones we routinely heard from our clients, it's obvious and understandable why the averages were nearly perfect. We anticipated the scores would be relatively high – and they were.
Regardless, I'd be less than candid was I not to mention how good it felt to see we are apparently doing a few things right.
---
QUESTION 2
Arrange in order, from most important to least important, the reasons why you INITIALLY chose Orange County Headshots as your professional headshot photographer.
SURVEY SAYS!
RECOMMENDATIONS: 266
PORTFOLIO: 163
REPUTATION: 88
PRICING: 43
SERVICE: 13
STUDIO: 11
PHOTO-SESSION: 9
---
QUESTION 3
Arrange in order, from most important to least important, the reasons you would choose TODAY when recommending Orange County Headshots to others for their professional headshot.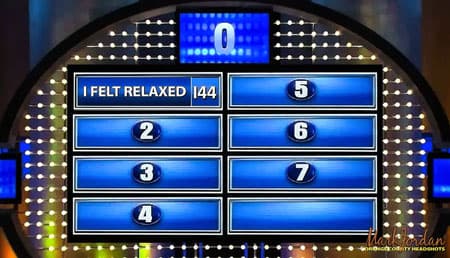 SURVEY SAYS!
PHOTO-SESSION: 144
SERVICE: 107
REPUTATION: 104
STUDIO: 98
PORTFOLIO: 18
PRICING: 11
RECOMMENDATIONS: 11
Wow! Isn't that something! Photo-Session, which was dead last as a reason why our clients INITIALLY chose us, BEFORE hiring us, rockets to the very top AFTER our clients have us create their headshot.
Any guesses why?
Had I been thinking at the time, I might have posted a fourth question, asking my clients why their rating changed so dramatically. I didn't, which means I'm left to draw my own conclusions.
But first, what do you think? What might be the cause of the about-face in the Before & After?
---
Okay, now that you've had time to consider the origins of the appreciable change of mind, it's my turn.
It seems plain to me that the conspicuous contrast in perception is simply a function of expectation versus reality.
BEFORE choosing a headshot photographer, investigating minds are initially more apt to choose from a combination of the shared experiences of others, their perception of the image quality presented in the online portfolio, and the reputation of the photographer.
AFTER they have had their headshot created, however, the most important factor, which they could in no way foresee, was their actual EXPERIENCE of lights, camera, action!
This is understandable.
Since the vast majority of our clients feel they are grossly UNphotogenic, it's no wonder how an unexpected, exhilarating experience of being photographed can have such a positive effect on one's outlook, if not their self-esteem.
What is so striking to me is the total reversal of the top and bottom – a complete 180º.
While REPUTATION still remains a high priority, SERVICE leapfrogs into second place, PRICING drop to second-to-last, and STUDIO jumps ahead of PORTFOLIO.
Thought-provoking indeed.
---
SUMMARY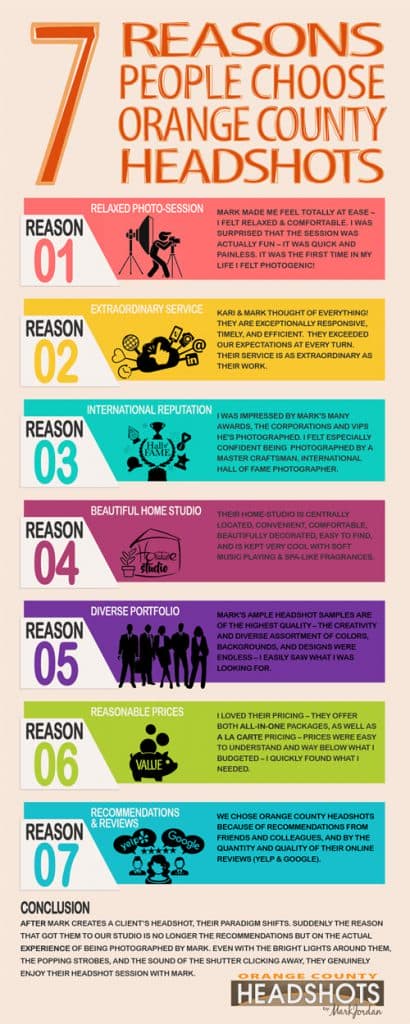 Long and short of it is, once a client visits our studio and has their headshot created, their paradigm shifts. Suddenly the importance is no longer what others think and the fear of making a mistake, but on the actual experience of "posing" in a professional studio. Even with the bright lights all around them, the strobes popping, and the sound of the shutter clicking away, our clients tell us they are genuinely enjoying the entire process.
I guess this only natural when they arrive expecting something just short of torture but are instead treated to an invigorating adventure!
Considering the first words Kari and I hear after a session are typically, "Wow, that was painless!" we should have guessed that the ease in which we conduct our sessions would be high on the scale of why they prefer our studio.
Our portfolio, prices, and recommendations, though three of the 7 Reasons clients choose to hire us, still take a distant backseat to what really matters – Survey Says it's all about feeling relaxed. It appears it is the comfort and the relaxing manner by which I photograph my clients during their photo-session that makes all the difference.
While making our clients feel at ease and enjoying the process most definitely tops the chart, Survey Says also shows that others might choose us because of our service and reputation. And in many ways, I can see why these two go hand-in-hand. Our dedication to excellence in every facet of meeting our client's needs cannot but also affect our respectability and trustworthiness. I'd like to think this is in large part why we enjoy being recognized as the premier headshot studio for Orange County executive portraits and theatrical headshots.
Before closing, I want to thank all 593 of my past clients (from 2013-2018) who took the time to share their valuable experiences with us all. Kari and I are so deeply grateful.
---
In the meantime, and as always, should you have questions regarding any aspect of professional headshots or our Survey Says, no concern is too small.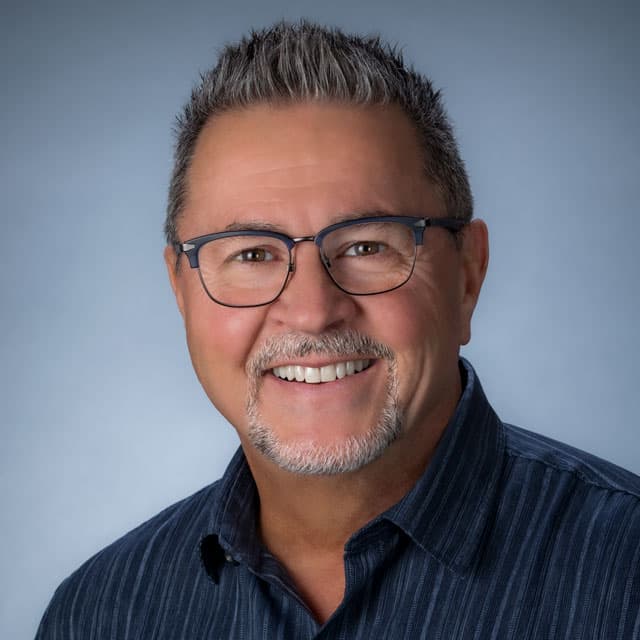 ---
Survey Says!
---
CONTACT US TODAY
When looking for an Orange County Headshots Photographer please call 949-713-4050 or complete our online request form.
---
PRIMARY AREAS SERVED
Orange County Headshots Photographer, Mark Jordan, is internationally recognized and serves all of Southern California, including San Diego County, Los Angeles, and the Inland Empire.
For four decades Orange County Headshots has served and created professional headshots in the cities of Aliso Viejo, CA | Anaheim, CA | Brea, CA | Buena Park, CA | Corona del Mar, CA | Costa Mesa, CA | Coto de Caza, CA | Cypress, CA | Dana Point, CA | Dove Canyon, CA | Fountain Valley, CA | Fullerton, CA | Garden Grove, CA | Foothill Ranch, CA | Huntington Beach, CA | Irvine, CA | Ladera Ranch, CA | Laguna Beach, CA | Laguna Hills, CA | Laguna Niguel, CA | Laguna Woods, CA | Lake Forest, CA | Los Alamitos, CA | Mission Viejo, CA | Newport Beach, CA | Orange, CA | Placentia, CA | Rancho Mission Viejo, CA | Rancho Santa Margarita, CA | Robinson Ranch, CA | San Clemente, CA | San Juan Capistrano, CA | Santa Ana, CA | Seal Beach, CA | Shady Canyon, CA | Trabuco Canyon, CA | Turtle Rock, CA | Tustin, CA | Tustin Ranch, CA | Villa Park, CA | Westminster, CA | Rancho Mission Viejo, CA | Yorba Linda, CA | Las Flores, CA | Modjeska Canyon, CA | Santiago Canyon, CA | Silverado, CA | Emerald Bay, CA |
Contact Us Today
MY SENSE OF THINGS