Tie Color Reveals the Man
HEADSHOT TIPS: TOOLS FOR CRAFTING YOUR MESSAGE FOR EVERY OCCASION
Did you know that a man's tie color reveals information about themselves, which others interpret subconsciously? Sure you did. This is the essence behind Tie Color Reveals the Man.
But have you ever taken the time to actually consider the tie color that best expresses you? More importantly, do you have the tools to choose the tie color that will be most effective in articulating your message, and for every occasion?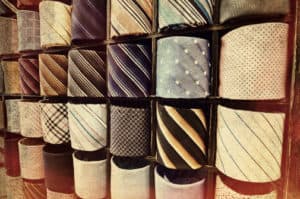 If you're anything like the thousand or so men for whom I create headshots each year, you're somewhat aware of tie color psychology but have done little more about it than selecting tie colors and designs that appeal to you (or whoever is deciding for you…). Right?
It's for this reason that I've written this fun and informative guide to the psychology of tie color. I promise it'll get you up to speed in a hurry.
Whether you're a color savvy man or not makes little difference. These headshot tips are for men who want to look their best as well as ensure their headshot is an accurate reflection of their character. Not only that, it'll give you the ability to craft and alter your message depending on your audience or the event you're attending.
I had the privilege of photographing John Wooden. He was a great man who knew a thing or two about success. John said that "It's the little details that are vital. Little things make big things happen." The color of your tie you choose to wear is most certainly a "little detail," but it's a detail that will distinguish you from another, and make you stand out from the crowd.
The following headshot tips not only offer something that you can apply to your life today but will make your next Orange County Headshot session all the more meaningful, should you honor us with that opportunity.
With that, let us explore our Headshot Tips – Tie Color Reveals the Man.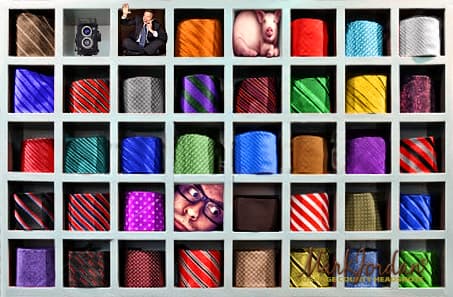 tie-color-reveals the man | corporate headshot photography
By Orange County Headshots Photographer, Mark Jordan
RED – The Red tie wearer feels most powerful when in Red, which epitomizes energy, passion, action, strength, and excitement. Red is the single most physical color, catching the eye, and drawing attention to itself. A man who opts for Red is most certainly an extrovert and ambitious, although the primary expression is one of sexual passion (if not lust). Wearing red expresses one's passionate nature and a desire for power and strength. Red neckties are typically worn by men who love action, drama, and competition. It excites and motivates. Head Shop Tips for men who are drawn to Red – it shows you are driven, determined, courageous, spontaneous, assertive and confident.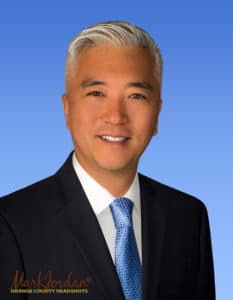 BLUE – Of all the tie colors blue most aptly represents intellectuality and high social rank. The choice of blue reflects their inherent requisite for peace and tranquility, as well as a touch of loneliness. Blue is a non-aggressive color, as is the wearer, who also is a promoter of moral fiber, social values and is more likely than any other color to esteem honesty and honor. Understandably, Blue is the choice for conservative men and corporate businesses where trust and dependability are paramount. Businessmen that do particularly well with Blue are those in political organizations, religious institutions, legal firms, and financial advisors – just to name a few.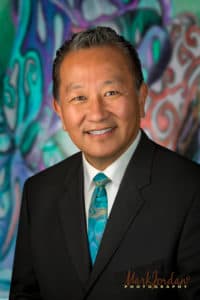 TURQUOISE -The Turquoise tie is a sign for an open-minded man, where self-expression, inspiration, balance, and harmony are paramount. Turquoise is the color of comfort – it calms and recharges the spirit, inspires optimism and invigorates depleted energies. Turquoise clears the way for clarity of thought and therefore is ideal for those who cherish communication. Men in Turquoise are apt to excel in teaching, public speaking, computer technology, trainers, and all forms of media communication.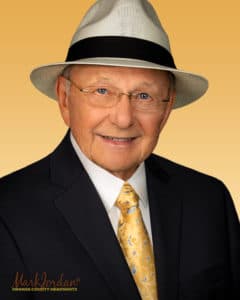 YELLOW – Head Shot Tips finds that the Yellow Tie color is the definitive choice of men persuaded by logic and wisdom. They seek mental clarity, which is key to decision making, and revere originality, creativity, academia, and the analytical process. Yellow is a happy and warm color, which engenders a playful and cheerful surrounding. Yellow ties imply men focused on details yet possessing a free spirit. Yellow is the color of optimism, illumination, and proficiency. They brighten the lives of others while communicating new ideas with discernment and perspicacity wherever they go.
GREEN – Considering that Green is associated with growth, vitality, new life and renewal, it's no wonder why in our Head Shot Tips that Green tie implies a man who loves nature, is self-reliant, practical, generous and adaptable. Green creates an ambiance of balance and health. Men who opt for Green ties demonstrate their need for harmony, tranquility, and stability. Men wearing green neckties tend toward convention and are bound by tradition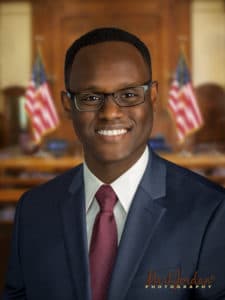 MAGENTA – Magenta tie wearers are those whose emphasis in life is universal harmony and emotional balance. While Magenta expresses a spiritual being, men who wear Magenta are likely to be practical, encouraging common sense and operate out of a balanced outlook on life. Head Shot Tips contend that Magenta signifies dignity, compassion, innovation, and non-conformity. Predictably, Magenta is the color of artists and those in creative fields, such as writers, designers, inventors, photographers (no, I don't wear ties), and creative directors.
BLACK – Historically, black symbolizes death – it's the color of funerals mourning and pain. Frequently, those who choose Black as their mode of expression march to the tune of a different drummer, and may even exhibit antisocial behavior. Black is, after all, the color void of light. Thus, Black wearers prefer to remain hidden, standing in the shadows, with scant attention paid to them. Understandably, those who display a creative flair and see the exceptional in the mundane also tend to choose black. Black is often worn by people from religious institutions, by a government official or by influential authorities, displaying power and superior rank. Traditionally, Black is the color of the mystical, but can also express overtones of the erotic. If that weren't enough, Black is also the color of choice for those who embrace traditional values and wish to emote respectability.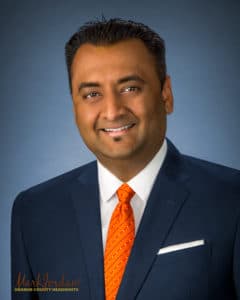 ORANGE – The most stimulating, colorful and energizing tie of all is Orange. Though Orange ties do not make our recommended list of colors, the wearer is noted for marked enthusiasm, exudes confidence and is secure in his career and purpose. Men who wear Orange ties might just as easily become the adventurer as he is an entrepreneur. Head Shot Tips for men who prefer Orange ties – they tend to be open-minded, love action, and enjoy making others laugh. Orange ties get lost in the conversation and exhibit a capacious sense of humor.
BURGUNDY – Burgundy ties (as well maroon shades), are typically worn by graceful, genteel men. Burgundy embraces love and passion. Because Burgundy is directly related to red it also exemplifies sensuality, which can border on being manipulative. A man who habitually opts for a deep red necktie is said to be highly sexual and is comfortable in expressing it. Other traits of the Burgundy wearer is harmony, imaginative, supportive and a non-conformist.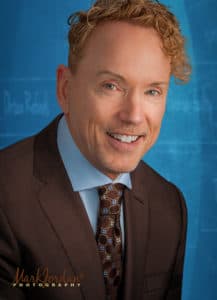 BROWN – Brown, being an earth tone, is commonly associated with stability and all things of the earth. A Brown tie wearer speaks of a man of work, who cares for family, friends, and county. Head Shot Tips for men of Brown neckties: you are very self-confident and know how to attain their goals quickly and with ease. Men who choose Brown are not only practical, solid, reassuring, and reliable, they are friendly, stable, wholesome and genuine. A word of caution – women typically do not warm to Brown, finding to boring, dirty, and void of humor
WHITE – As one might assume, Head Shot Tips for the White tie suggests innocence and purity (although for the Orient, White is a symbol of death). White also signifies simplicity, cleanliness, and clarity. The obvious aside, White not only denotes an attitude of new beginnings, it's a blank canvas upon which a new script is waiting to be written, White also denotes detachment and aloofness. For those desiring to maintain freshness and flexibility, White reflects all colors, allowing the wearer to add colors that reflect their individuality. Finally, other aspects of the White tie wearer is self-sufficiency, fastidious, cautious, and immaculate.
Should you have ANY questions regarding any aspect of Tie Color Reveals the Man, please know that no concern is too small.
---
Mark Jordan
Master of Photography
Photographic Craftsman
International Photography Hall of Fame & Museum
EPCOT Center World's Greatest Photography Award
Family Portrait of Excellence & Dedication Award
International Loan Collection Award – 11 Time Recipient
Portrait Photographer of Excellence Award – America, Norway & Germany
Orange County Photographer of the Year
American Society of Photographers
---
Tie Color Reveals the Man
---
PRIMARY AREAS SERVED FOR BUSINESS PORTRAITS HEADSHOTS
Orange County Headshots Photographer, Mark Jordan Photography is internationally recognized,
and serves all of Southern California, including San Diego County, Los Angeles, and the Inland Empire.
For over three decades, Mark Jordan Photography (Orange County Family Portraits and Orange County Headshots) has served and created family portraits and headshots for the cities of Aliso Viejo, CA | Anaheim, CA | Brea, CA | Buena Park, CA | Corona del Mar, CA | Costa Mesa, CA | Coto de Caza, CA | Cypress, CA | Dana Point, CA | Dove Canyon, CA | Fountain Valley, CA | Fullerton, CA | Garden Grove, CA | Foothill Ranch, CA | Huntington Beach, CA | Irvine, Ladera Ranch, CA | Laguna Beach, CA | Laguna Hills, CA | Laguna Niguel, CA | Laguna Woods, CA | Lake Forest, CA | Los Alamitos, CA | Mission Viejo, CA | Newport Beach, CA | Orange, Placentia, CA | Rancho Mission Viejo, CA | Rancho Santa Margarita, CA | Robinson Ranch, CA | San Clemente, CA | San Juan Capistrano, CA | Santa Ana, CA | Seal Beach, CA | Shady Canyon, CA | Trabuco Canyon, CA | Turtle Rock, CA | Tustin, CA | Tustin Ranch, CA | Villa Park, CA | Westminster, CA | Rancho Mission Viejo, CA | Yorba Linda, CA
---
Contact Us Today
When looking for an Orange County Headshots Photographer please call 949-713-4050 or complete our online request form.