Typical Cost for Corporate Headshots
TYPICALLY COST FOR CORPORATE HEADSHOTS
One of the most frequently asked questions we receive from inquiring clients is "What is the typical cost for corporate headshots?" While on the surface, it may seem like a simple question to answer, in reality, a host of variables must be considered before the typical cost for corporate headshots question can be quoted accurately.
Regardless, if pushed to cite the typical cost for corporate headshots, I feel comfortable citing a general average. The range for a typical cost for corporate headshots can be as little as $125 and tops out at $275.
The 3 Essential Components to Corporate Headshots
Hopefully this a pleasant surprise and less than you thought the typical cost for corporate headshots would be.
Now that we've gotten that out of the way, we can now delve into the particulars.
Every headshot is comprised of three universal components. These components are:
1. Corporate Headshot Session
2. Digital File
3. Retouching
Corporate HEADSHOT SESSION
Obviously, in order to obtain a headshot, you first have to be photographed. Simple enough.
However, citing a cost for a headshot session is solely dependent on your needs. The more coverage, or "looks" you require, the greater the cost.
We offer headshot packages with a Single-Look, a Double-Look, a Trio Look, and a Quad Look. Following is a more detailed look:
1. SINGLE $50
• By far our most preferred headshot session.
• One Session, unique look or person.
• 30 Minimum Exposures
• 20 Minute Session
2. DOUBLE $90
• Two Sessions, unique looks or people.
• 60 Minimum Exposures
• 30 Minute Session
3. TRIO $125
• Three Sessions, unique looks or people.
• 90 Minimum Exposures
• 40 Minute Session
4. QUAD $160
• Four Sessions, unique looks or people.
• 120 Minimum Exposures
• 50 Minute Session
By far, most clients needs are limited to a SINGLE-LOOK session.
DIGITAL FILE
We offer two approaches to purchasing Digital Files: Optimized digital file and Full-Frame.
1. OPTIMIZED
WEB – $75
•Web Resolution Digital File (WRDF) 72 ppi
•Optimized for posting on the internet, which meets the needs of 99.99% of our clients.
•Ideal for all web-posting needs – by far our most popular.
•Rights for unlimited posting on websites and social media.
HIGH – $75
•High-Resolution Digital File (HRDF) 300 ppi – 3-9 MB)
•Ideal for business cards, brochures, book covers, etc.
•Also available at NO CHARGE with a WEB file purchase.
•We will email your HRDF directly to your printer/graphic designer at your request.
2. FULL-FRAME
RAW – $195
•Unprocessed, Full-Frame digital file, straight out of our camera (4480×6720).
•Also knowns as a RAW File, or the photographers "Digital Negative."
•Offered for design professionals who require complete in-house production.
MAX – $225
•Processed, Full-Frame digital file, color corrected, and prepared for publication (4480×6720).
•Not only is the Max-File a ready to use, High-Resolution file, it includes the Maximum area of the captured image.
•Ideal for design professionals who desire a processed, full-framed high-res digital to complement their in-house production services.
We also offer a wide range of Paper Photographs and will provide pricing upon request.
RETOUCHING
We offer THREE (3) levels of Pre-Post Production – Retouching services. Each level is designed to accommodate a wide range of facial demands and the ultimate objectives of your headshot. Every face requires a degree of retouching.
1. Express: $0
Standard: the primary focus is on "cleaning' the face by the removal of facial blemishes, removing clothing lint and marks, and fine tuning color.
2. Prime $75
Radiance: includes Express plus rendering a soft, radiant glow to the skin, and evening of the skin tones. The focus of Radiance is smoothing skin textures, softening and removing facial lines (forehead, around eyes, neck), evening skin tones/color, lessening facial shine, and yielding a radiant warmth to the face. The image may also include vignetting and refining color and contrast for greater depth.
3. Pro: $150
Complete: includes all the attributes of Prime plus emphasis on not only the aesthetic quality of your headshot (see details below), but special attention is given to perfecting color, rendering depth, brilliance, and pop to your corporate headshot. Pro Retouching renders your face on its best day!
eyes – iris color and sparkle • define catchlights • restore whites • define eyelashes and eyebrows • remove glare • soften bags and crows-feet • remove redness/bloodshot and watery shine.
neck– soften lines • remove double-chin • thin/narrow width • reduce jowls • darken skin tone.
hair – restore highlights/brilliance/sheen/glow to all hair (as well as mustache/beard/goatee) • shape • fill gaps • remove strays • color.
teeth – desaturate yellow • narrow gaps • straighten lines • remove glare • fill-in missing teeth.
thinning – remove unwanted pounds from all areas including face, cheeks, neck, jowls, arms, legs, and tush.
nose – softening texture • removing redness • soften pores • remove blood vessels • straighten • narrow width.
lips – define shape • lighten or darken • soften texture • color • remove cracks and dryness • add contrast/depth • even lips lines • correct symmetry • tweak smile.
ears – remove glare • grease and shine • remove hair in and around • even skin tone • darken • narrow.
stray hairs – remove from around head, ears, nose, chin, forehead, neck, upper lip. etc.
background – lightening-darkening • vignetting • toning • contrast • color • blending.
color – fine tune skin tone, glow, contrast, shadow, highlights, and brilliance.
In addition to our three level of retouching, we also offer a way for our clients to replace the background of their image with a new background.
BACKGROUND REPLACEMENTS are offered in two modes:
Simple – when requesting a SIMPLE color background or STOCK image to be substituted.
Tailor-Made – when requestion a unique, one-of-a-kind creation by Mark Jordan.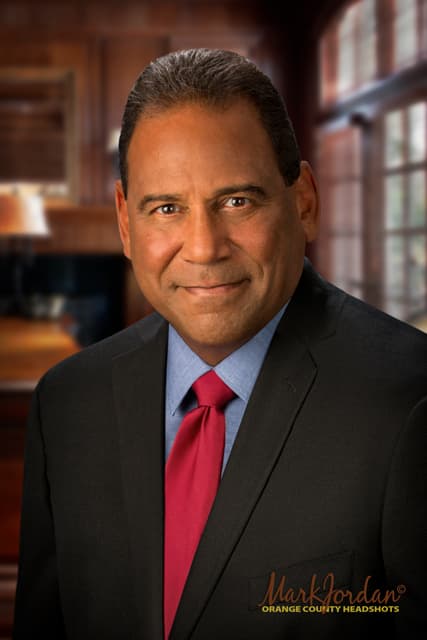 SIMPLE: $50
Simple background replacement is ideal for those requiring a specific background color or a stock photo. This might be something as simple as matching your clothing choices or selecting a background color to correspond to your website.
TAILOR-MADE $125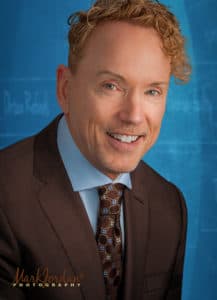 Tailor-Made is an exclusive feature of Mark Jordan's Headshot services, which is the design of a digital background to complement any number of design considerations. It's the ideal choice for those looking for a one-of-a-kind, unique image, and who desire to Stand Out From the Crowd.
---
SUMMARY: All-In-One Corporate Headshot Packages
If you're like so many with busy schedules and simply require the bottom-line, the following Corporate HEADSHOT PACKAGE PRICING Summary reflects our infographic above. The ALL-IN-ONE FasTrak, Headshot Package Pricing INCLUDES the three essential elements to any corporate headshot: 1) Single Look Studio Session; 2) Digital File; 3) Pre & Post Production and Retouching:
• $125 Express – Single Look Session with Mark Jordan – Web File – Standard Retouching
• $200 Prime – Single Look Session with Mark Jordan – Web File – Radiance Retouching
• $275 Pro – Single Look Session with Mark Jordan – Web File – Complete Retouching
---
In the meantime, and as always, should you have questions regarding any aspect of professional headshots or the typical cost for corporate headshots, no concern is too small.
---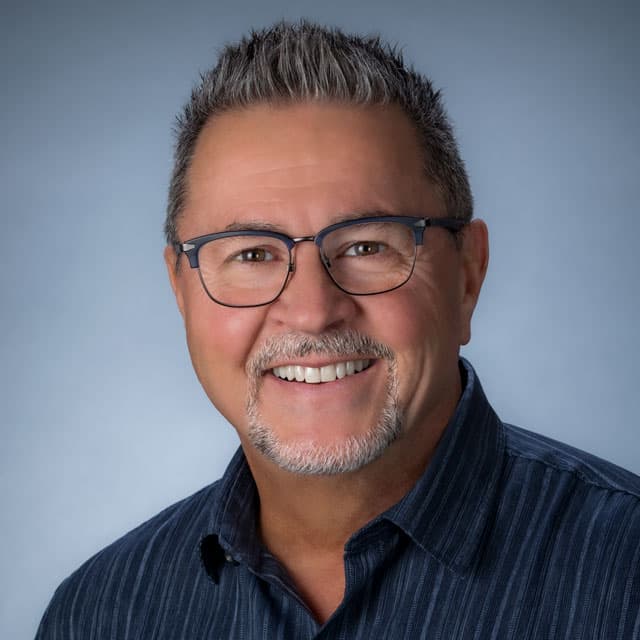 ---
Typical Cost for Corporate Headshots
---
When looking for a professional Orange County Headshots Photographer please call

949-713-4050

or complete our

online request form

.
---
PRIMARY AREAS SERVED
HEADSHOTS FOR BUSINESS AND THE ARTS
Orange County Headshots Photographer, Mark Jordan, is internationally recognized and serves all of Southern California, including San Diego County, Los Angeles, and the Inland Empire.
For four decades Orange County Headshots has served and created professioal headshots in the cities of Aliso Viejo, CA | Anaheim, CA | Brea, CA | Buena Park, CA | Corona del Mar, CA | Costa Mesa, CA | Coto de Caza, CA | Cypress, CA | Dana Point, CA | Dove Canyon, CA | Fountain Valley, CA | Fullerton, CA | Garden Grove, CA | Foothill Ranch, CA | Huntington Beach, CA | Irvine, CA | Ladera Ranch, CA | Laguna Beach, CA | Laguna Hills, CA | Laguna Niguel, CA | Laguna Woods, CA | Lake Forest, CA | Los Alamitos, CA | Mission Viejo, CA | Newport Beach, CA | Orange, CA | Placentia, CA | Rancho Mission Viejo, CA | Rancho Santa Margarita, CA | Robinson Ranch, CA | San Clemente, CA | San Juan Capistrano, CA | Santa Ana, CA | Seal Beach, CA | Shady Canyon, CA | Trabuco Canyon, CA | Turtle Rock, CA | Tustin, CA | Tustin Ranch, CA | Villa Park, CA | Westminster, CA | Rancho Mission Viejo, CA | Yorba Linda, CA | Las Flores, CA | Modjeska Canyon, CA | Santiago Canyon, CA | Silverado, CA | Emerald Bay, CA |
Contact Us Today
DIGITAL BACKGROUND REPLACEMENT