YELP The Billion Dollar Bully
My first extortion experience with Yelp The Billion Dollar Bully was back in 2012. At the time I had 85 reviews posted on Yelp, which disappeared overnight the day after I declined to advertise with them.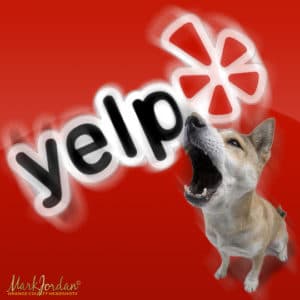 My blog post detailed this first Yelp extortion: "Yelp – Ethical or Extortion"
Fast forward to November 2018. It has taken over six years to earn 75 5-Star reviews. Sadly, it took 124 Reviews written just to see 75 of them, but that's how Yelp The Billion Dollar Bully works.
While it is certainly aggravating to see so many of my client's reviews removed from Yelp, the 75 active reviews were ample enough, yielding dozens of headshot bookings each week.
Sure, potential clients will never see the hidden 100, 5-Star reviews written by our past clients or even know they exist. However, the 75 reviews that were currently posted were enough for new clients to believe Orange County Headshots was worth giving a try.
Everything was working out well for us – that is until two weeks ago. Yelp The Billion Dollar Bully once again reared its ugly extortion head.
I had just returned from an all-day location session when the phone rang. Without looking to see the identity of the caller, I picked up the phone. That was my first mistake. My second misstep was answering with, "Orange County Headshots, Mark speaking." I gave my name to a Yelp salesperson. Let's call her Ms. Badger.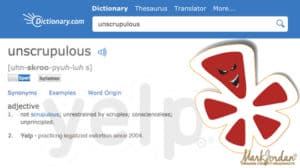 Ms. Badger quickly explained she was familiar with my past history with Yelp The Billion Dollar Bully. Regardless, she was convinced that Yelp could increase my business even more. After a protracted conversation, of which I was exceedingly polite and patience (I'll spare you the boring details), I declined to advertise (no big surprise).
Regardless, my attempts to conclude Ms. Badger's sales presentation was met with even greater persistence. It was as if this she had boasted to her salesforce that she could break me and would not let go on my neck until I said yes. It was textbook sales pressure.
After a dozen or so more times of kindly telling Ms. Badger that I had to leave to attend to my headshot business, I finally spoke a soft but definitively, "Thank you but I really have to go – goodbye," and hung up.
The very next morning 15 of my 5-Star reviews were removed. 15!
Since then, Yelp has removed 1-2 reviews each and every day. They began by removing my 2018 reviews, then moved to 2017, and so on until today, they began removing my 2012 reviews.
Thus, the motivation to write this post on Yelp The Billion Dollar Bully.
If there was ever ANY DOUBT left in my mind that Yelp is a shakedown racket, there is not an iota of skepticism remaining. Yelp The Billion Dollar Bully is attempting to extort me once again. There are no words to express how frustrating it is to be at the mercy of an unethical, billion dollar corporation. Since there is nothing I can do to thwart their squeeze, they're betting that I'll react as so many businesses do by giving in to their strong-arm tactics.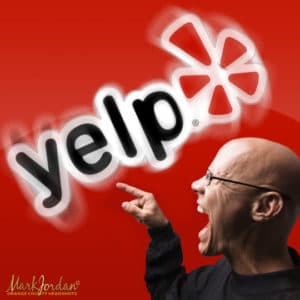 But I won't.
It looks like it's going to cost me all but a few of my reviews, but I'm ready for it. They tried to break me once before in 2012 and I survived. I'm trusting I can do it again as 2018 comes to a close.
However, before the years comes to an end, I wanted to tell you about the character of Yelp The Billion Dollar Bully. I also wanted to do something to salvage all those reviews that'll never be seen and will soon disappear from the internet.
To that end, I have copied every one of the filtered reviews (at least the ones they have not removed entirely from their filter portal), and have posted them below. Though there is little chance of anyone seeing them, at least they will not be lost forever. That, and it's a small way of honoring my clients for taking the time to write and share their 5-Star experience with Orange County Headshots.
You can also click this link and view all our HIDDEN YELP REVIEWS.
---
As always, should you have questions regarding any aspect of YELP THE BILLION DOLLAR BULLY, no concern is too small.
---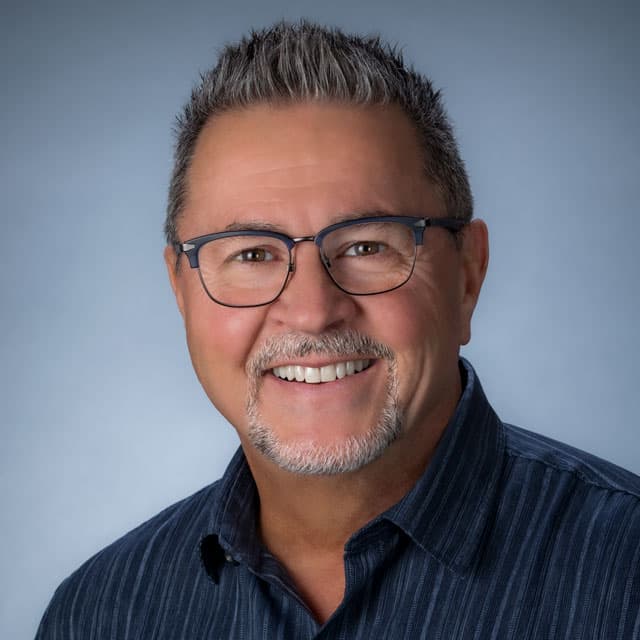 ---
YELP The Billion Dollar Bully
---
When looking for a professional Orange County Headshots Photographer please call

949-713-4050

or complete our

online request form

.
---
PRIMARY AREAS SERVED
HEADSHOTS FOR BUSINESS AND THE ARTS
Orange County Headshots Photographer, Mark Jordan, is internationally recognized and serves all of Southern California, including San Diego County, Los Angeles, and the Inland Empire.
For four decades Orange County Headshots has served and created professioal headshots in the cities of Aliso Viejo, CA | Anaheim, CA | Brea, CA | Buena Park, CA | Corona del Mar, CA | Costa Mesa, CA | Coto de Caza, CA | Cypress, CA | Dana Point, CA | Dove Canyon, CA | Fountain Valley, CA | Fullerton, CA | Garden Grove, CA | Foothill Ranch, CA | Huntington Beach, CA | Irvine, CA | Ladera Ranch, CA | Laguna Beach, CA | Laguna Hills, CA | Laguna Niguel, CA | Laguna Woods, CA | Lake Forest, CA | Los Alamitos, CA | Mission Viejo, CA | Newport Beach, CA | Orange, CA | Placentia, CA | Rancho Mission Viejo, CA | Rancho Santa Margarita, CA | Robinson Ranch, CA | San Clemente, CA | San Juan Capistrano, CA | Santa Ana, CA | Seal Beach, CA | Shady Canyon, CA | Trabuco Canyon, CA | Turtle Rock, CA | Tustin, CA | Tustin Ranch, CA | Villa Park, CA | Westminster, CA | Rancho Mission Viejo, CA | Yorba Linda, CA | Las Flores, CA | Modjeska Canyon, CA | Santiago Canyon, CA | Silverado, CA | Emerald Bay, CA |