Headshot Preparation Tips for Women
Our Headshot Preparation Tips for Women blog post offers a few helpful portrait suggestions to keep in mind for your Business Headshot Preparation.
Following are two other pages you may find of interest:

• Basic Headshot Preparation Tips
• Headshot Preparation Tips for Men
---
Headshot Preparation Tips for Women
SHIRT/BLOUSE
STYLE
The most crucial element for women is the necessity for sleeves – preferably to the elbow or longer. In general, a professional look equates to simplicity, forgoing froufrou (ruffles, frills, and ribbons) is prudent.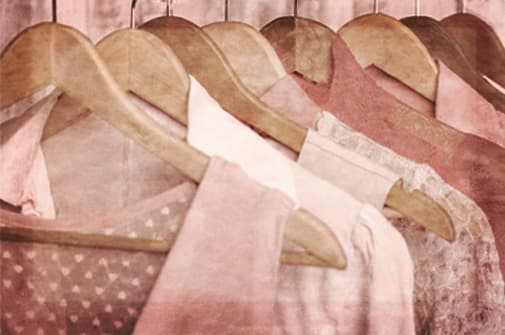 PATTERN
A plain, non-patterned shirt/blouse always works best. If patterned, a very subtle one is acceptable.
MATERIAL
Shirts that work best do not easily wrinkle and bounce-back when scrunched
COLOR
Unless a sweet, soft look is intended, it's best to avoid pastels. Darker tones engender a greater sense of credibility, competence, and trust.
FIT
In general, a looser fit is preferable over a tight-fitting blouse. Choose a snug-fitting blouse only when there are no weight concerns. If not, the tight look can easily add around 20 extra pounds of "visual" weight. Though some degree of cleavage is acceptable, too much can communicate a message one might not intend.
---
JACKET/DRESS
STYLE
Think "professional" and you should do just fine. Again, simplicity is the key. Also, keep in mind the audience you wish to attract and narrow your focus to speak to your target market.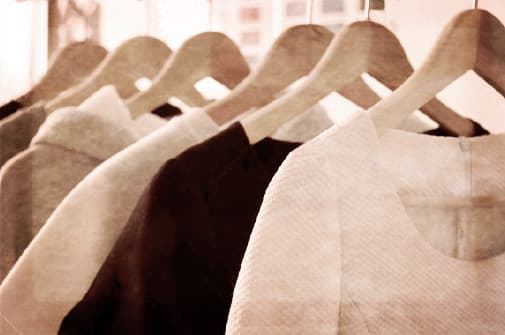 PATTERN
A plain, non-patterned jacket always works best. If patterned, a very subtle one is acceptable.
MATERIAL
As with shirts/blouses, fabric that works best does not easily wrinkle and bounces-back when scrunched.
COLOR
By far, darker colors tend to be your best choice. Darker tones are not only viewed as being more professional (especially for women) but engender a healthier and slimmer persona:
Black: stirs a sense of both creativity and protection, as well as power, seductive, authority, and nimbleness.
Navy: evokes a feeling of trustworthiness, integrity, caring, credible, conservative, orderly, calm, and loyal.
Dark Brown: practical, solid, reassuring, reliable/dependable, friendly, stable, wholesome, and genuine.
Dark Green: masculine, vitality, dependable, tactful, family, nurturing, flexible, conservative, and wealthy.
Deep Purple: feminine, romantic, luxurious, inventive, intuitive, mysterious, wealthy, and sophisticated.
Deep Red/Burgundy: harmonious, balanced, supportive, imaginative, spiritual, kind, and a non-conformist.
Dark Gray: knowledgable/wise, classic, mature, sleek, refined, dignified, controlled, and contemporary.
FIT
The primary concern for any garment is tightness. While you cannot go wrong with a jacket/dress that is a skosh too loose, a garment that is too snug evokes negative attributes of disheveled and careless – both of which are not only non-conducive to evoking a positive sense of who you are and what your represent, but are decisions made about you at the subconscious level. You're rejected yet they cannot tell you why.
Therefore, a comfortable, loose fit is vital. Where our clients are unsuccessful in this fundamental requisite, we are equipped to remedy the oversight in post-production retouching.
---
SCARFS
We recommend keeping patterns simple and colors subdued. Again, the idea is to keep the viewer's gaze fixed upon your eyes/face, not an abundance of colors and patterns.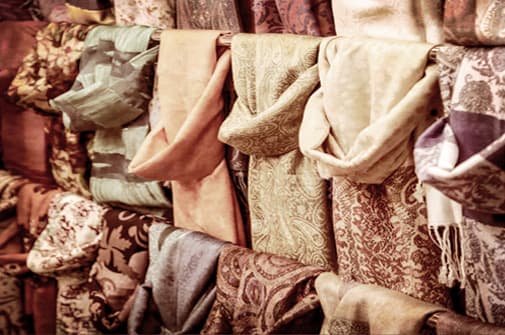 Scarfs, by their nature, tend to be heavily patterned. Therefore, unless you desire your headshot to be more about your scarf than you, please select a scarf pattern that is not only simple but the color is muted. Colors to avoid are orange, yellow, and iridescent hues. If interested in learning about color psychology, the following is a link to my blog post, Tie Color Reveals The Man, which has applications relevant to scarf color selection.
Need help in tying a scarf? Here's a helpful link that'll get you up to speed in a hurry: 37 Ways To Tie A Scarf, or for a simpler version, check out 15 Ways to Tie Scarves.
---
EYEGLASSES
ALL glasses present two essential challenges:
1. glass glare
2. distortion (eyes and temples)
BOTH aberrations can be remedied with judicious retouching and are included with our Pro Retouching. However, for the best possible results, we recommend either wearing Non-Glare glasses or arranging with your Optometrist to remove your lenses prior to your session. Eye/temple distortion is much easier to restore than eyes being obliterated by glass glare.
Glasses without non-glare coating are problematic, at best – we do not recommend regular glasses for portraits. The resulting glare can be light (easy to remove) to severe, which may require a complete rebuilding of the eyes.
Non-glare glasses work wonderfully and generally are no problem. However, non-glare can still present a challenge depending on the degree and where the soft-green glow appears, as well as distortion caused by thicker lenses.
NOTE: Contact Lenses work well, though they can cause a bluish ring to appear around the iris.
---
EXPRESSION
Bring a happy heart and your smile will take care of itself. Remember, your session should only take a few minutes. It's a short enough time to turn off the outside pressures of the day and simply be present.
• Smile Challenged? If so, practice in front of the mirror, remembering the feeling of a natural smile.
• Also, a helpful technique is something we call "Lifting Your Apples." The roundness of our cheeks is referred to as "apples." In those instances where a smile is required but it's challenging to do so on cue, simply "lift your apples" while placing your tongue in the roof of your mouth, and a smile will emerge.
NOTE: Mark's goal is to not only capture a range of expressions, from wide smiles to soft but also capture both sides of your face. This way you can evaluate not only which expression you prefer, but from which side of the face you feel best expresses it.
---
MAKEUP
Whatever application of makeup you generally employ, we suggest a slightly heavier application for portraits. Lips and Eyebrows are especially important in portraits. Both should be defined nicely. However, please know that we are also happy to help with post-production retouching if you feel they need more attention.
---
MAKEUP ARTIST
If you prefer to hire a makeup artist, please inform the artist we are using digital capture. Also keep in mind that unless you have very specific makeup needs, it's less expensive to request post-production retouching from us rather than hire a makeup artist.
---
JEWELRY
SIMPLICITY is the key.
Necklaces that photograph best are simple with no center focal-point design. Even though we can center a necklace feature (such as a diamond or cross), it may not appear to be so in the image – so much depends on how your body is turned. Generally, this is not a detriment for most people, however, the slight off-center feel can cause heartburn for perfectionists like Mark…
Earrings that photograph best are simple and small. Dangling earrings can be problematic, as with any sort of a tilt of the head the earrings will hang freely on one side while falling askew on the other side of the face.
Bracelets & Watches, though do not generally become an issue in a headshot portrait, if there is a possibility that your hands might show, please keep any jewelry simple so that they do not distract and draw attention away from your face.
---
In the meantime, and as always, should you have questions regarding any aspect of professional headshots or our Headshot Preparation Tips for Women, no concern is too small.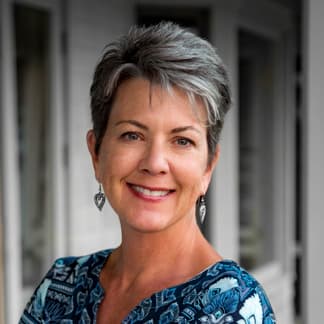 ---
Headshot Preparation Tips for Women
---
CONTACT US TODAY
When looking for an Orange County Headshots Photographer please call 949-713-4050 or complete our online request form.
---
PRIMARY AREAS SERVED
Orange County Headshots Photographer, Mark Jordan, is internationally recognized and serves all of Southern California, including San Diego County, Los Angeles, and the Inland Empire.
For four decades Orange County Headshots has served and created professional headshots in the cities of Aliso Viejo, CA | Anaheim, CA | Brea, CA | Buena Park, CA | Corona del Mar, CA | Costa Mesa, CA | Coto de Caza, CA | Cypress, CA | Dana Point, CA | Dove Canyon, CA | Fountain Valley, CA | Fullerton, CA | Garden Grove, CA | Foothill Ranch, CA | Huntington Beach, CA | Irvine, CA | Ladera Ranch, CA | Laguna Beach, CA | Laguna Hills, CA | Laguna Niguel, CA | Laguna Woods, CA | Lake Forest, CA | Los Alamitos, CA | Mission Viejo, CA | Newport Beach, CA | Orange, CA | Placentia, CA | Rancho Mission Viejo, CA | Rancho Santa Margarita, CA | Robinson Ranch, CA | San Clemente, CA | San Juan Capistrano, CA | Santa Ana, CA | Seal Beach, CA | Shady Canyon, CA | Trabuco Canyon, CA | Turtle Rock, CA | Tustin, CA | Tustin Ranch, CA | Villa Park, CA | Westminster, CA | Rancho Mission Viejo, CA | Yorba Linda, CA | Las Flores, CA | Modjeska Canyon, CA | Santiago Canyon, CA | Silverado, CA | Emerald Bay, CA |