Headshot Preparation Tips
Preparing For Your Headshot Photography Session
Thank you for trusting Orange County Headshots with your professional headshot. Before we meet for your headshot session we advise familiarizing yourself with our Headshot Preparation Tips. Whether your headshot is for business or theatrical, these essential steps have proven to be greatly beneficial in helping our clients being best prepared for their time with Mark Jordan.
---
HEADSHOT PREPARATION TIPS
THE WEEK BEFORE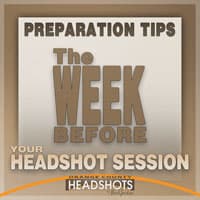 Contemplate and decide on your clothing selections.
If scheduling a haircut or new style, advise stylist you need to look not so spanking brand new! In short, allow several days for a new haircut/style to settle in.
A few nights of restful sleep will reap manifold benefits.
Every day, drink ample water to restore elasticity and plump your skin cells.
Confirm you have directions to our studio and allow ample time to arrive on time.
Plan ahead for the day of your session, keeping plans, and schedule light.
NOTE: We understand that the vast majority of scheduled headshots are arranged within a day or two of one's headshot appointment. Therefore, our "Week Before" Basic Headshot Session Preparation Tips may be made moot. Regardless, do your best – apply what's relevant/practical and ignore what's behind you. Smile – it's all good.
---
THE NIGHT BEFORE
Set aside your clothing selections. If a question arises, bring it! We can decide at your session
Pack grooming essentials, such as comb, brush, hairspray, makeup, blowdryer, curling iron, etc.
Rehearse morning schedule to ensure ample time to prepare, commute, and arrive.
If you're a person who utilizes a checklist, make one.
Confirm directions are at hand. Allow for a few minutes more than might need.
If you or your company has special headshot specifications, by all means, pack them!
Set your alarm and get a good night's rest.
NOTE: Because your daily concerns and emotions will be revealed in your headshot, it is vital that your day has been prearranged so that such matters will not be a factor. If not, and the timing of your headshot is not imminent, please feel free to reschedule.
---
THE DAY OF
Wake with a smile, be grateful, and begin to execute your morning plan.
Drink more water.
If not arriving in your clothing, ensure they're packed in your vehicle (along with your directions).
Also, remember grooming essentials.
If you or your company has special headshot specifications, by all means, bring them!
If you've made a checklist, check it.
NOTE: Should you awake not feeling well, an office call requires your immediate attention, or any concern arises, please feel free to call and talk with us – you just might need to reschedule. No worries – it happens.
---
Finally, to learn about Headshot Preparations Tips for Clothing, Hair, Makeup, Jewelry, and more:
• Headshot Preparation Tips for Women
• Headshot Preparation Tips for Men
---
In the meantime, and as always, should you have questions regarding any aspect of professional headshots or our Headshot Preparation Tips, no concern is too small.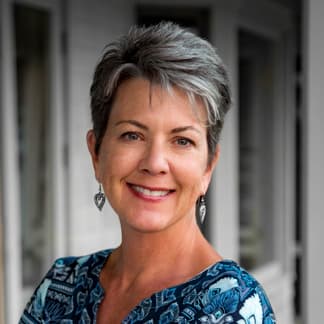 Kari Qvale Koeff • Studio Manager
---
Headshot Preparation Tips
---
CONTACT US TODAY
When looking for an Orange County Headshots Photographer please call 949-713-4050 or complete our online request form.
---
PRIMARY AREAS SERVED
Orange County Headshots Photographer, Mark Jordan, is internationally recognized and serves all of Southern California, including San Diego County, Los Angeles, and the Inland Empire.
For four decades Orange County Headshots has served and created professional headshots in the cities of Aliso Viejo, CA | Anaheim, CA | Brea, CA | Buena Park, CA | Corona del Mar, CA | Costa Mesa, CA | Coto de Caza, CA | Cypress, CA | Dana Point, CA | Dove Canyon, CA | Fountain Valley, CA | Fullerton, CA | Garden Grove, CA | Foothill Ranch, CA | Huntington Beach, CA | Irvine, CA | Ladera Ranch, CA | Laguna Beach, CA | Laguna Hills, CA | Laguna Niguel, CA | Laguna Woods, CA | Lake Forest, CA | Los Alamitos, CA | Mission Viejo, CA | Newport Beach, CA | Orange, CA | Placentia, CA | Rancho Mission Viejo, CA | Rancho Santa Margarita, CA | Robinson Ranch, CA | San Clemente, CA | San Juan Capistrano, CA | Santa Ana, CA | Seal Beach, CA | Shady Canyon, CA | Trabuco Canyon, CA | Turtle Rock, CA | Tustin, CA | Tustin Ranch, CA | Villa Park, CA | Westminster, CA | Rancho Mission Viejo, CA | Yorba Linda, CA | Las Flores, CA | Modjeska Canyon, CA | Santiago Canyon, CA | Silverado, CA | Emerald Bay, CA |